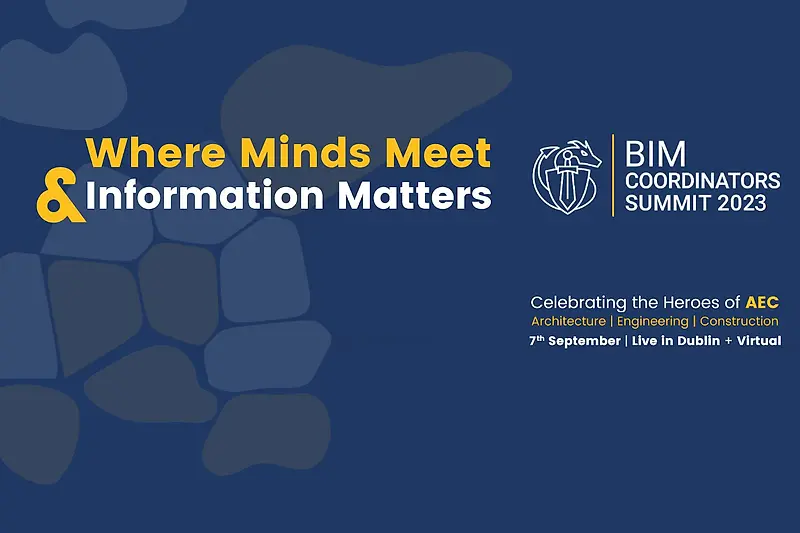 KPF Speaks at 2023 BIM Coordinators Summit
From September 6th to 7th, Anastasiya Neumiarzhytskaya, Aniket Dikshit, Jonathan Dreyfus, and Martin Wilding presented case studies and lessons learned from utilizing BIM on KPF projects, in addition to tool employment within teams at the AEC-focused conference.
BIM Specialist Anastasiya's talk, "KPF's Study in Data: Refinement Workflows and Integration in Revit," taught attendees how to apply innovative techniques to manage, process, and visualize data through Revit. She explored the process required to refine large data sets and how to combine these with powerful 3D visuals in a single environment for stakeholder interaction. She discussed KPF's use of multiple tools to augment the process, including Rhino, Grasshopper, Dynamo, and ImaginIT Clarity, to bring data to life.
In his talk "What we learned at KPF from creating 1.2 billion Revit curtain wall panels," Applications Developer Aniket went over the wide range of methods Revit provides to create façades. Using firm projects as examples, he discussed unique approaches taken to create complex façade systems and the advantages to each approach.
In his talk "The Real Side of Augmented Reality – Opportunities and Challenges", Jonathan Dreyfus,  discussed the ways that KPF uses augmented reality and its potential to influence design and benefit our clients.
BIM Practice Manager Martin Wilding discussed how to select tools efficiently in his talk "Coordination Management – Getting Everyone on the Same Page." He highlighted the difficulties of implementing workflows on projects, foreseeing problems such as who should provide the relevant software licenses, who should manage user protocols, and more. His talk helped the audience build a framework around one's chosen coordination tool.
The BIM Coordinators Summit brought together AEC industry experts, celebrating the transfer of knowledge. The conference was held in person at the Royal Dublin Society in Dublin, Ireland, and was available to stream virtually. Learn more here.