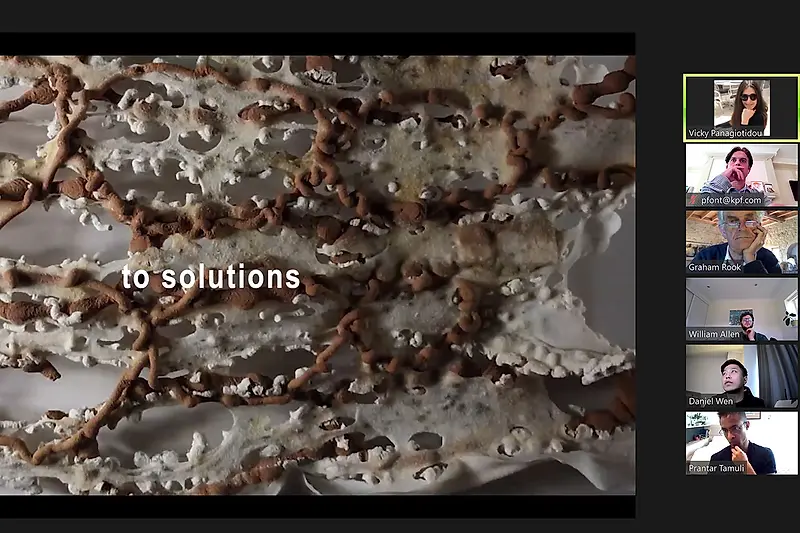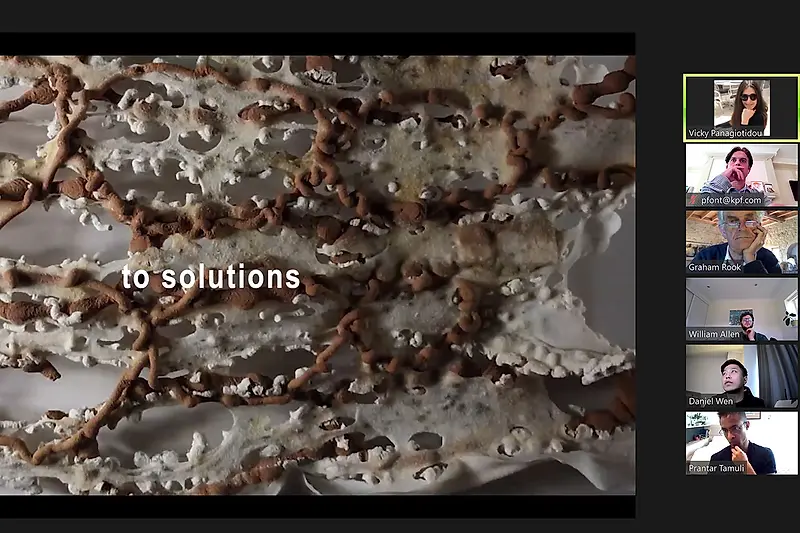 KPF Reviews Bio-Integrated Design at UCL
KPF experts participated in a Second Year project review for the Masters in Bio-Integrated Design (Bio-ID) at the Barlett School of Architecture at University College London.
Pedro Font, Design Director, and William Allen, Lead Environmental Specialist, brought their shared expertise to the presentations given by MArch students at the end of their course.
"We were delighted to be invited to this thought-provoking review for the Bio-ID course," said Pedro. "The quality of the work was outstanding and we will both take something away from the day that that will feed back into our own practice."
William added, 'The students' work addressed some of the biggest challenges facing the built environment, including air quality, solar protection and embodied carbon. Their novel approaches show great innovation and we hope to see them commercialised soon so we can apply them to our projects.'
The course is taught jointly by the Barlett School of Architecture and the Biochemical Engineering Department. It brings together experts from across multiple fields to explore how revolutions in biotechnology, computation and climate change are influencing the urban habitat. Find out more about the Bio-Integrated Design course here.