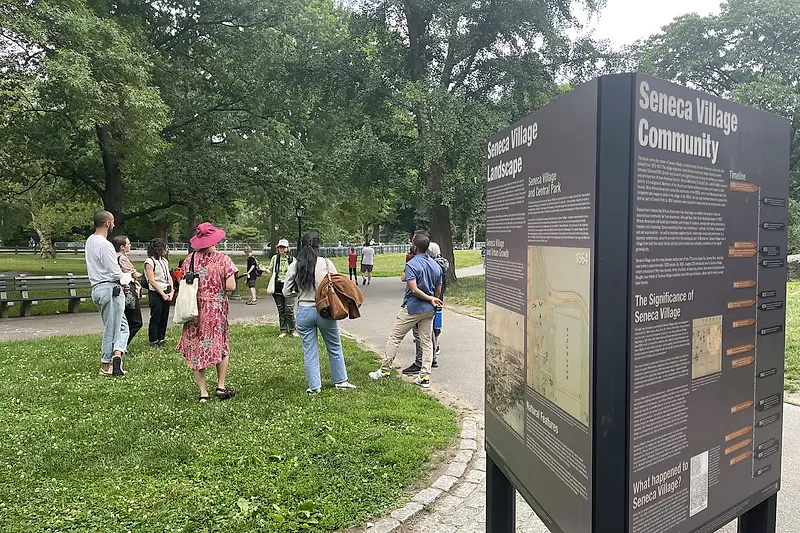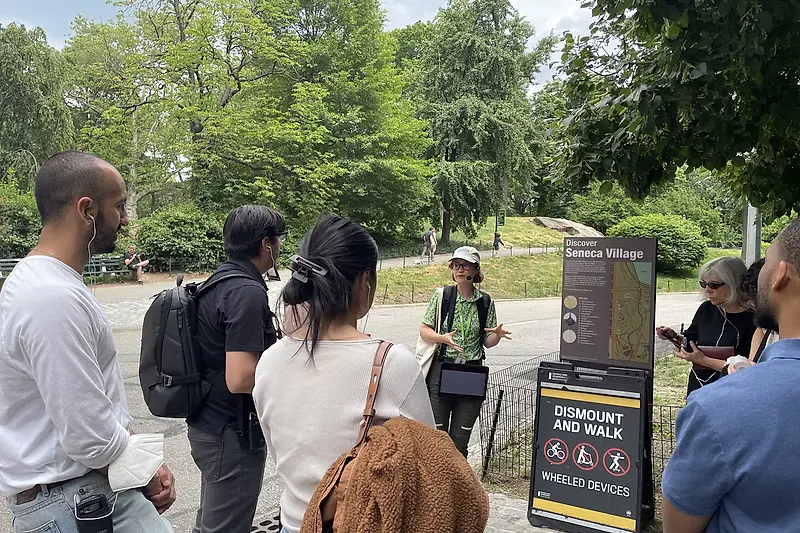 KPF Public Tours Seneca Village in Central Park
In honor of Juneteenth, a group from the firm's New York office learned about Seneca Village, the largest community of free African American property owners in pre-Civil War New York, and toured the area that displaced the population to build Central Park.
Prior to 1858, from 82nd to 89th Street along the western portion of what is now Central Park, Seneca Village was an important community for African American residents for over thirty years. Following New York City's acquirement of the land to build Central Park, these residents were displaced. The Village was rediscovered by historians in the 1990s, and the Central Park Conservancy has since undergone efforts to conduct research into the community's history and share the story throughout the physical landscape of the park. View the tour schedule and learn more about Seneca Village here.
KPF Public is a community group dedicated to addressing issues of racial and social inequality and combating the inequities that exist within the profession and the built environment. Learn more here.