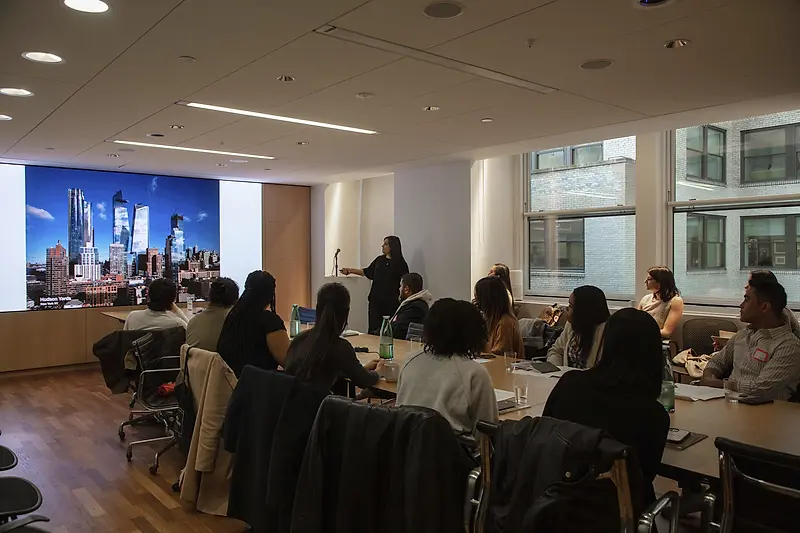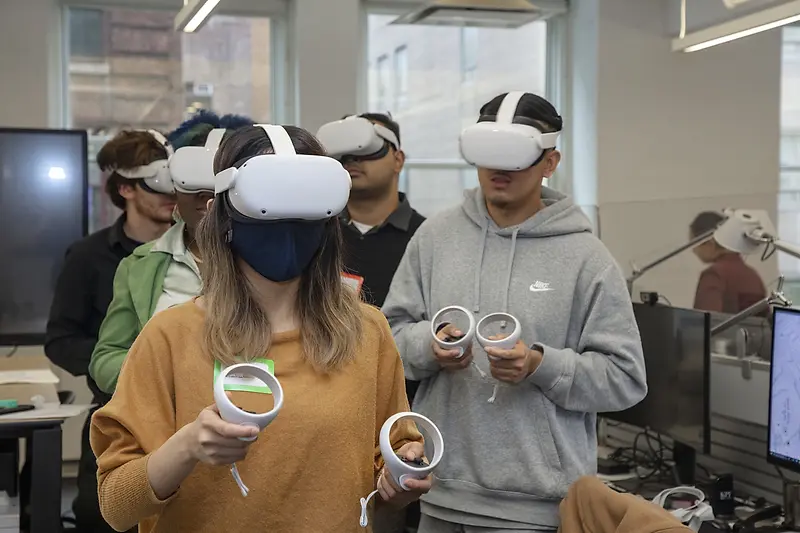 KPF Public Hosts NOMAS Visit
On May 4th, the National Organization of Minority Architecture Students (NOMAS) visited KPF's New York office, viewing presentations about the firm's history and its in-house specialized departments.
NOMAS members from local architecture schools, including New York Institute of Technology, Pratt Institute, City College of New York, CityTech, and Columbia GSAPP, joined KPF Public for a visit to the firm's New York office. The group was welcomed with an introduction from Director Claudia Cusumano, followed by presentations from NOMAS alumni now at KPF. Afterwards, the group heard from different departments, touring the Makerspace, and meeting with the Visualization, BIM, KPFui, and KPFep teams. The day ended with networking between the students and the speakers.
KPF Public is a community group dedicated to addressing issues of racial and social inequality and combat the inequities that exist within the profession and the built environment. Learn more about the group here. And read about NOMAS here.