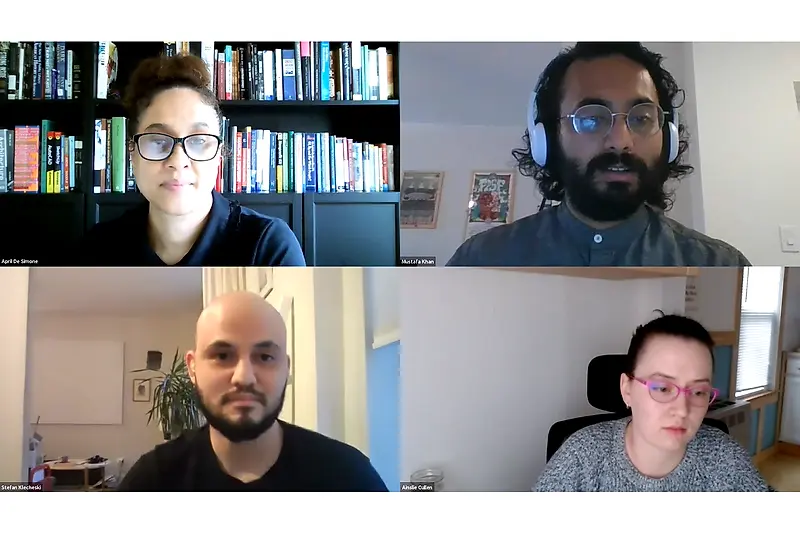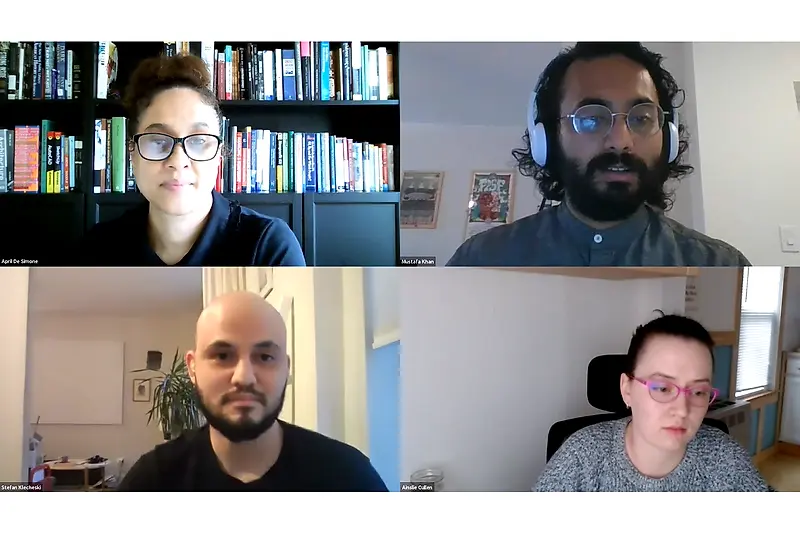 KPF Public Hosts April De Simone Lecture and Q&A
The social impact designer and strategist presented her work and research titled "Spatialized Psychologies of Inequity," exploring opportunities for a new pedagogic and methodological approach to interrogate and dismantle existing paradigms, advancing more equitable, humane and just expressions of spatial equity within the built environment.
April shared policies and laws enacted over the course of American history to disenfranchise and de-value black and brown communities, anchoring this history by showing effects on specific neighborhoods in the Bronx and sharing examples from her own work designing for equitable cities. The discussion was followed by a Q&A with members of KPF Public.
April De Simone is a social impact designer and strategist with over 20 years of experience. Her work navigates the intersectionality of sectors like policy, economy, and architecture, investigating systemic challenges. Her investigations contextualize opportunities to advance an ecology of more equitable, humane, and just representations of spatial authorship. In 2015, she co-founded of New York based design studio designing the We, and currently will be launching Spatial Forensics in the Fall of 2021. Ms. De Simone continues to be an invited lecturer, speaker, and facilitator at numerous institutions. She sits on progressive boards, including that of the American Sustainable Business Council.
KPF Public is a platform for all within the firm to address issues of racial and social inequality and combat the inequities that exist within the profession and the built environment. The group's mission comprises three areas of focus: education, outreach, and design. Read more about KPF Public here.