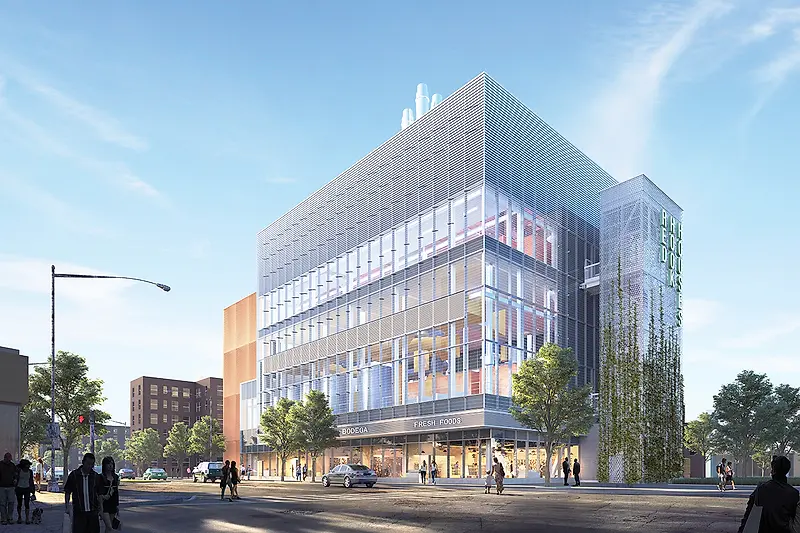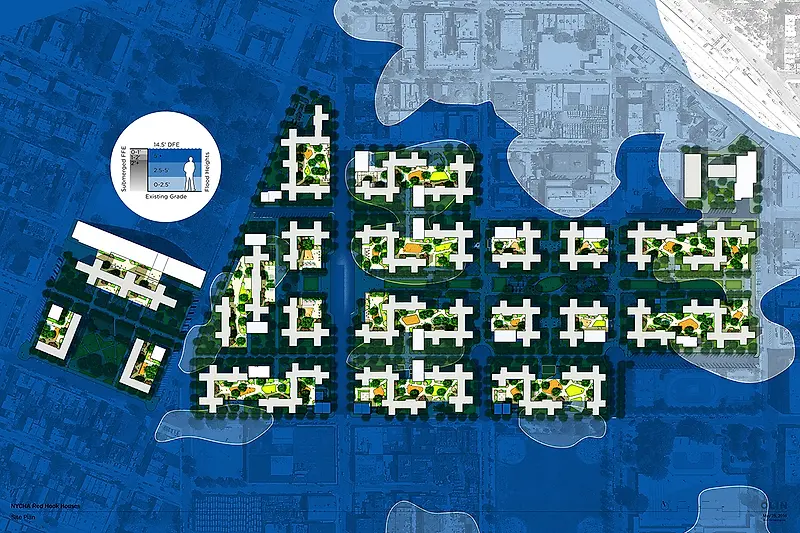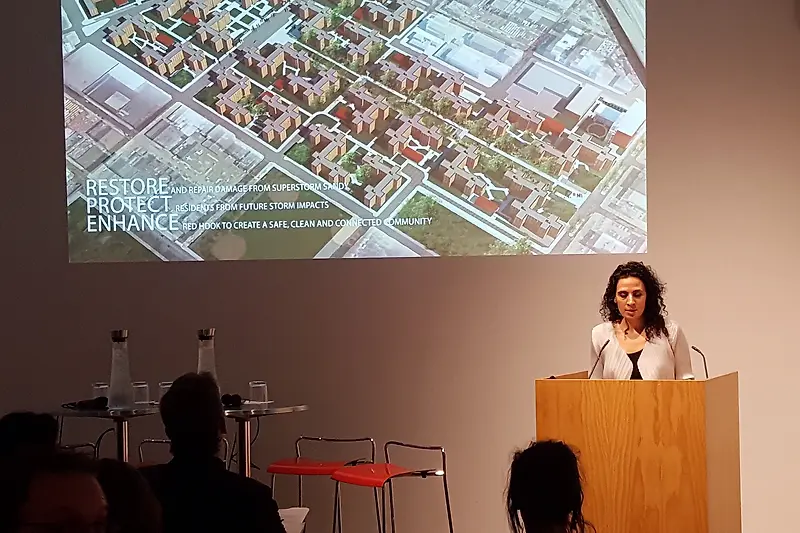 KPF Principal Hana Kassem presents NYCHA Red Hook Houses at NYLON: design quality and public housing
At last week's NYLON event on design quality and public housing, a panel in both New York and London shared opinions on how new public housing can shift existing negative perceptions.
In New York Hana Kassem presented KPF's NYCHA Red Hook Houses, a resiliency and renewal program that would lessen the community's vulnerability to natural disasters following the devastation of Superstorm Sandy in 2012. Hana explained how closely they have been engaging with the community, working with them on how best to improve the sustainability and livability of the development's 28 buildings, housing over 6,000 people.
In New York, other speakers included, Nadine Maleh from the Institute for Public Architecture and Mark Ginsberg from Curtis + Ginsberg Architects, and in London Claire Bennie from Municipal and Simon Henley from Henley Halebrown.
The NYLON events are live video seminars which take place simultaneously in both cities, over breakfast in New York at the Centre for Architecture and lunch in London at KPF's London office. This event forms part of the NLA International Dialogue programme, which KPF are proud to sponsor as is an opportunity to bring together speakers and audiences to foster cross-city dialogue and learning between cities.