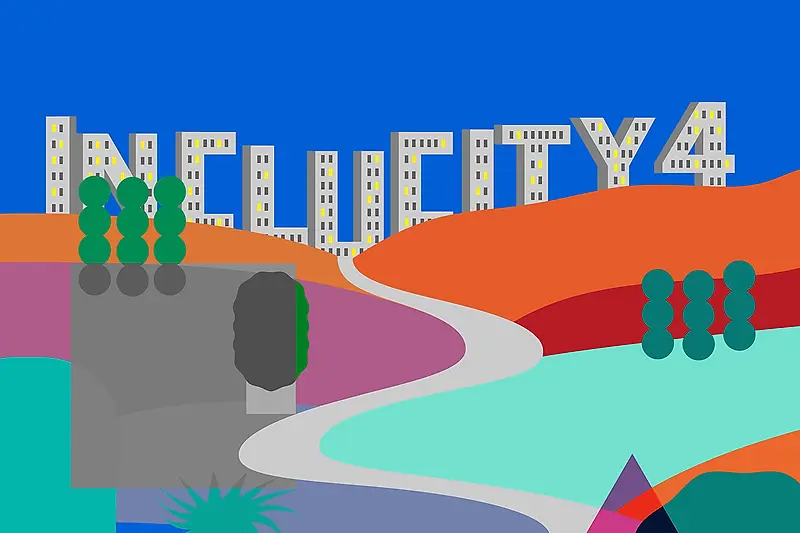 KPF Pride Hosts Webinar on Quality of Experience and Avoiding Bias in Design
In the fourth installment of the IncluCity series, David Dropkin of Buro Happold discussed how diversity and equity relate to design, focusing on a theme of "designing inclusively is designing responsively."
An Associate at Buro Happold, David Dropkin is also a Consultant Member of the NRAC, a Certified Interior Designer in California, and a co-author of chapter in the Metric Handbook: Planning and Design Data on access and inclusion. In the webinar, Dropkin highlighted the unintended physical barriers that often arise in design. He spoke on how to remove these barriers, and perceptions regarding disabilities, as well as how to design spaces for disabled and non-disabled people alike.
Following the talk was a panel discussion and a Q&A. The panel featured six KPF employees, including Pedro Câmara, Associate Principal and founding member of KPF Pride; Ephraim Laser, Senior Associate Principal and founding member of KPF Pride; Agnes Jablonska-Pipe, Project Administrator; Greg Mell, Senior Associate Principal; Alison Flaherty, Associate Principal; and Natalie Ward, Senior Architect.
Organized by KPF Pride, IncluCity is an educational series started in 2019 that brings in industry experts to explore issues of inclusivity, accessibility, and community engagement and how they manifest through the design of cities. Previous speakers include Matthias Hollwich, principal and co-founder of the firm Hollwich Kushner and co-founder of Architizer.com; Joel Sanders, Principal at JSA and Professor of Architecture at Yale University; Aurelia Fleury, Director of Tactile Studio in Montreal; and Rubén Gutiérrez, Co-Chair of Queer Students of Architecture, Planning, and Preservation.