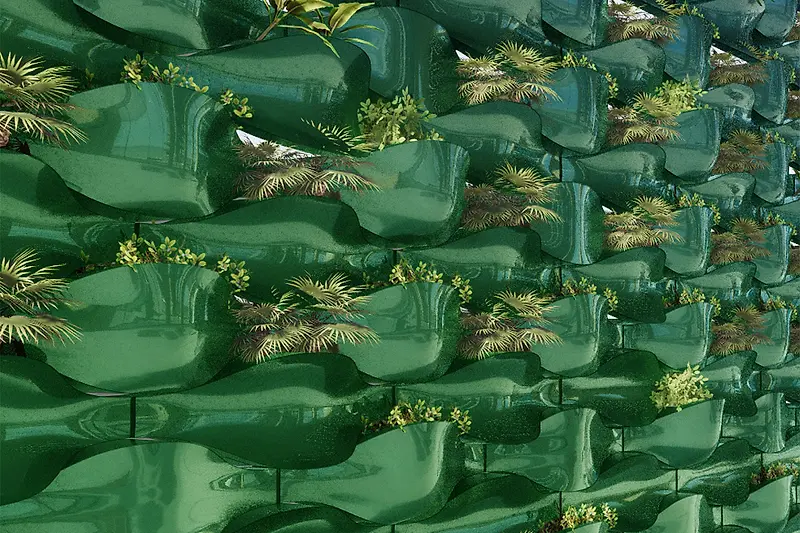 KPF Presents Ideas for a "Zero Carbon Future" at AIA International Exhibition in Guangzhou
As part of the Door, Window, and Curtain Wall Expo, KPF showcased an interior green wall designed for a project in downtown Vancouver.
The Door, Window, and Curtain Wall Expo was part of the Alpha Architecture Conference, held at the Guangzhou Nanfeng International Convention and Exhibition Center. Utilizing new building technology in order to reach a zero-carbon future, KPF joined AIA International and other attendees for the exhibition. KPF's contribution focused on a terra cotta green wall that utilizes sustainable materials to form a functional art installation. This topic was also the focus of the 2020 Architectural Ceramic Assemblies Workshop. The exhibit was enhanced by a presentation from KPF Associate Principal Shane Dai titled "Locating Green in the Wall."
The conference took place from March 11th to the 13th. Learn more about the event here.