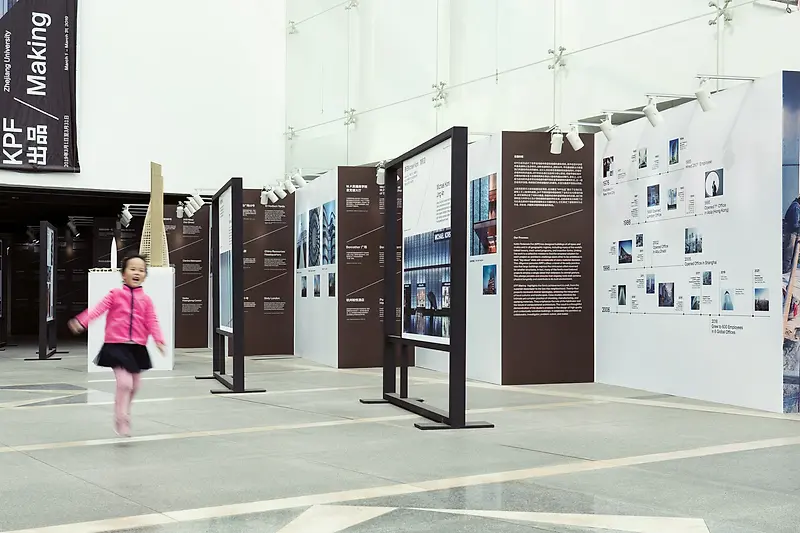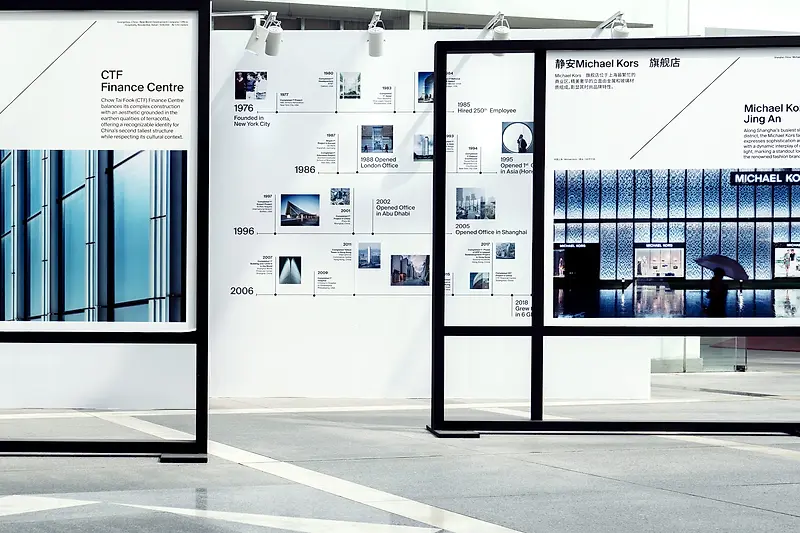 KPF Making Visits Hangzhou
Zhejiang University hosted the exhibit the entire month of March at its School of Architecture.
KPF Making began in Beijing and traveled to Hong Kong before this most recent iteration in Hangzhou, China. The show highlights the firm's attention to craft, from the supertall tower to the low-rise neighborhood. Its content demonstrates the studio's prowess in the design of high quality and contextually sensitive buildings, celebrating the architect as collaborator, investigator, problem-solver, and maker.
The original exhibit included 6 primary case studies and 24 secondary projects, including 23-39 Blue Pool Road with its bronze screens, Covent Garden with its restored brick and tile work, One Jackson Square with its carved bamboo lobby, Michael Kors Jing An with its scripted, aluminum façade, and the Petersen Automotive Museum with its undulating steel ribbons. Given the exhibit's new location, local KPF projects like Park Hyatt Hangzhou, Hangzhou Xizi International Center, and Vanke Huanglong Center received careful attention.
On April 10th, KPF Principal Brian Girard will deliver a lecture on KPF Making at the university. In Hangzhou, Brian led the master plan of the Vanke Huanglong Center and the detailed design of its office towers and retail podium. Based in London, he has been leading the design for multiple projects within Covent Garden, including a series of architectural interventions and preservation initiatives in a conservation area. These include Floral Court, an assemblage of contemporary and historic buildings around a new public courtyard, and Carriage Hall, an early 19th-century, Grade II-listed building, which has been transformed into a 21st-century retail space. Also in London, Brian is presently leading the design of new communities in Earls Court, the transformation of a 77-acre masterplan site into a vibrant urban district.