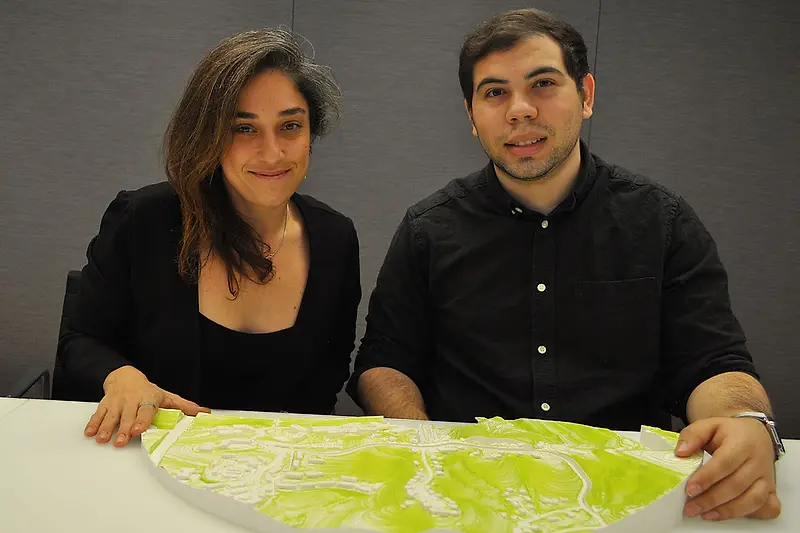 KPF Makerspace Leaders Named in 2020 Ultimaker Innovators List
Asli Oney, Digital Fabrication Manager, and Darwin Diaz, Digital Fabrication Technologist, shared their innovative uses of 3D printing techniques and discussed the future of digital fabrication.
"In our fabrication practice, we approach our making as digital craft. We are focused on artistically mimicking patterns in nature onto topological sites and/or applying material textures onto buildings," said Oney.
"We are constantly experimenting with new ways to create these micro-level complexities through 3D printing," added Diaz.
The New York-based specialists oversee all types of architectural models, including site models, massing models, and schematic and conceptual in-depth design details, coordinating closely with design teams and partners across KPF's global offices.
The Ultimaker Innovators List puts the spotlight on individuals or groups using 3D printing to transform the ways people work, think, and live. It is the first in what will become a yearly celebration of 3D printing technology and the impactful results than can be achieved through its use.
Read the feature about the KPF New York Makerspace on Ultimaker's blog here, and see the full 2020 Ultimaker Innovators List here.