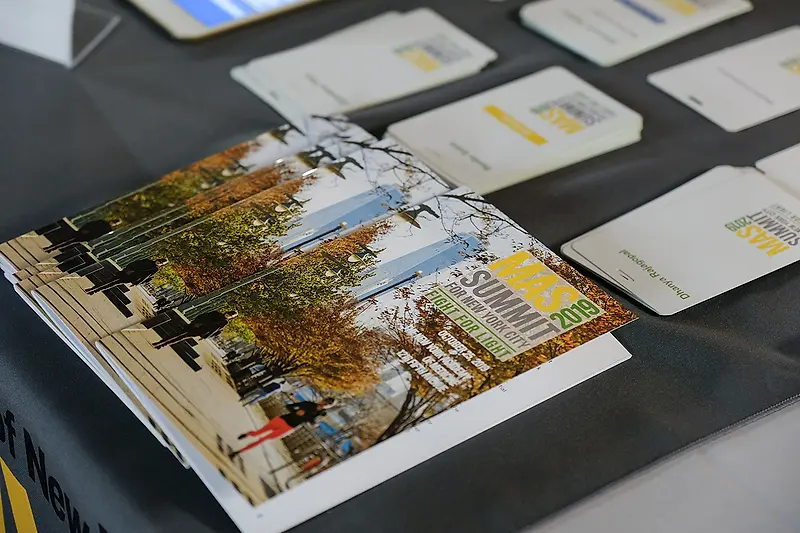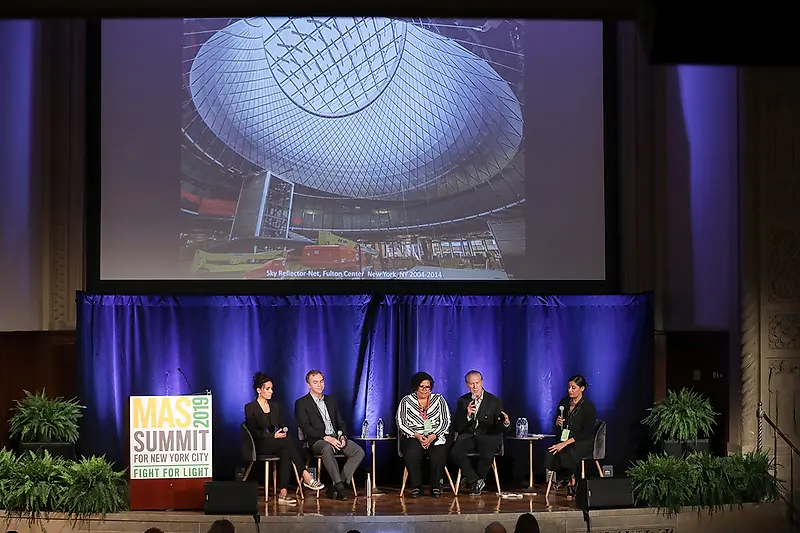 KPF Leaders Participate in MAS Summit for New York City
Environmental Design Director Carlos Cerezo Davila presented a video mapping outdoor thermal comfort in Times Square and Bryant Park, while Design Principal Hana Kassem joined a panel discussion about designing the vitality of the public realm.
Davila leads KPF's Environmental Performance team, which along with KPF Urban Interface, created the short, animated video to explore how the presence of sunlight can radically change the way we feel in the built environment. Leveraging data from various public sources, the video highlighted how a person's level of thermal comfort is influenced by multiple factors, including air temperature, humidity, wind, and surface temperatures.
Kassem participated on the panel "Bright Ideas: Design" along with Suchi Reddy, Founding Principal of Reddymade; James Carpenter, President of James Carpenter Design Associates; Claudia Herasme, Chief Urban Designer at the NYC Department of City Planning; and Neil Hrushowy, Director of Community Planning at the City of Vancouver. The panel discussed the role of architecture and design in the vitality of the public realm, examining the form, materiality, and sustainability of the built environment in relation to light and shadow.
The 10th annual MAS Summit for New York City was held on Friday, October 25, connecting a diverse audience of policy-makers, industry leaders, and citizens in a daylong dialogue about the most important issues affecting New York and other global urban centers. Under the 2019 theme, Fight for Light, the Summit explored the economic, environmental, social, and public health impacts of light and air in urban neighborhoods. To learn more and read the report "Bright Ideas: New York City's Fight for Light," click here.