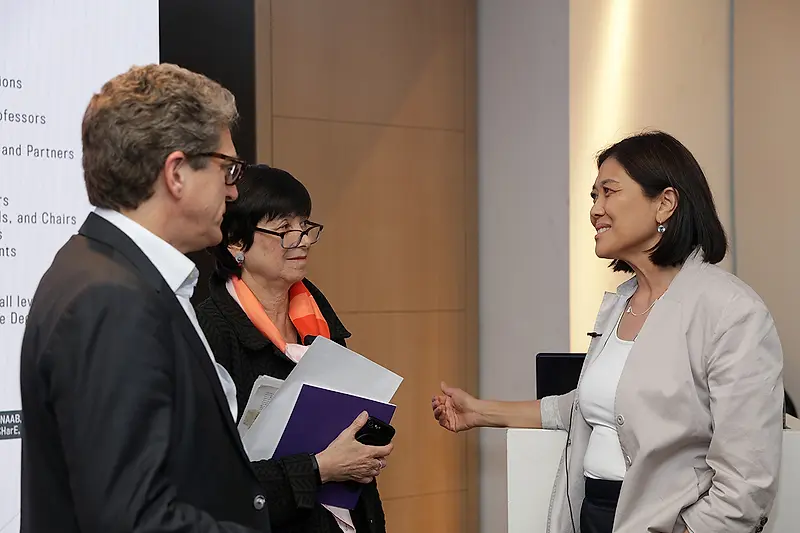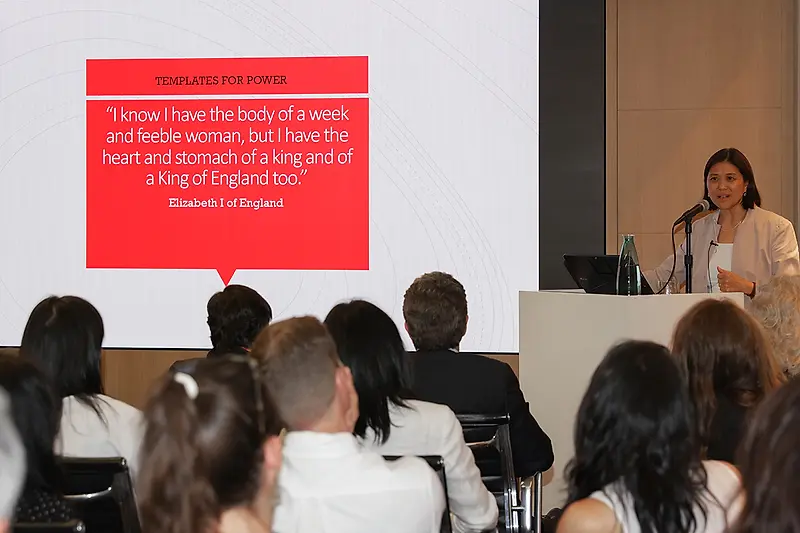 KPF+ Invites R. May Lee to Discuss Women in the Workplace
This event marked the inauguration of KPF+, a group dedicated to enabling women to achieve their full potential at work and to advancing gender equity in leadership.
R. May Lee presented on the topic of "Finding Your Voice: Gaining and Wielding Power," a talk that has been received with much acclaim both nationally and globally. Her experience and advice to women in the audience concerned harnessing power in the workplace, forming relationships with peers and mentors who can help you succeed, and addressing audience questions about imposter syndrome and other challenges women face in corporate environments.
Lee recently joined TSG Entertainment, an entertainment finance, new media and technology investment and innovation firm where she is responsible for producing live theatrical events and overseeing investments in new media. Prior to this, she led two groundbreaking projects in higher education, ShanghaiTech and the KPF-designed NYU Shanghai building in Pudong, worked as a lawyer and trader at Goldman Sachs and the Federal Reserve Bank of New York, and started two companies (in technology and advertising). In addition, she has over 30 years of experience working in China and has amassed a deep understanding of the innovation ecosystem in China, Europe and the U.S. May speaks frequently on innovation, leadership and women's issues.
KPF+ is thrilled to have introduced Lee's philosophy to the KPF New York office, and looks forward to organizing more opportunities to champion the women of the firm. The group will coordinate meetings, panels and lectures, and outings to support women's empowerment and equity in architecture.