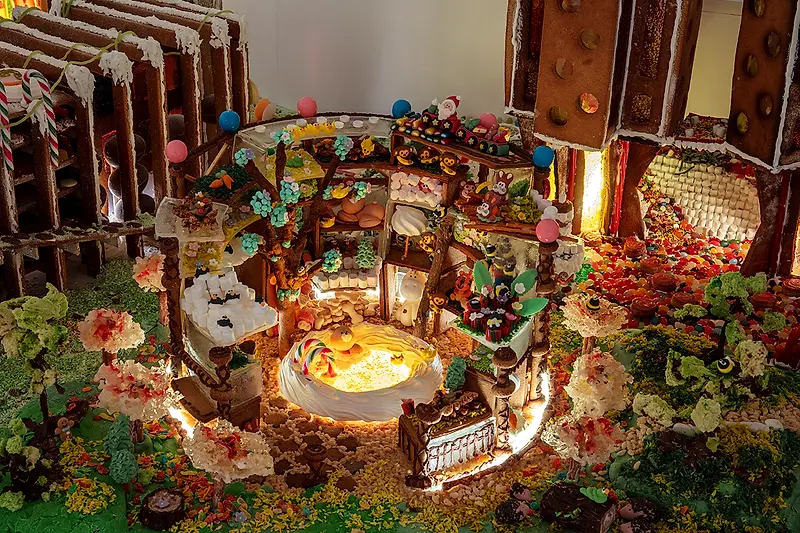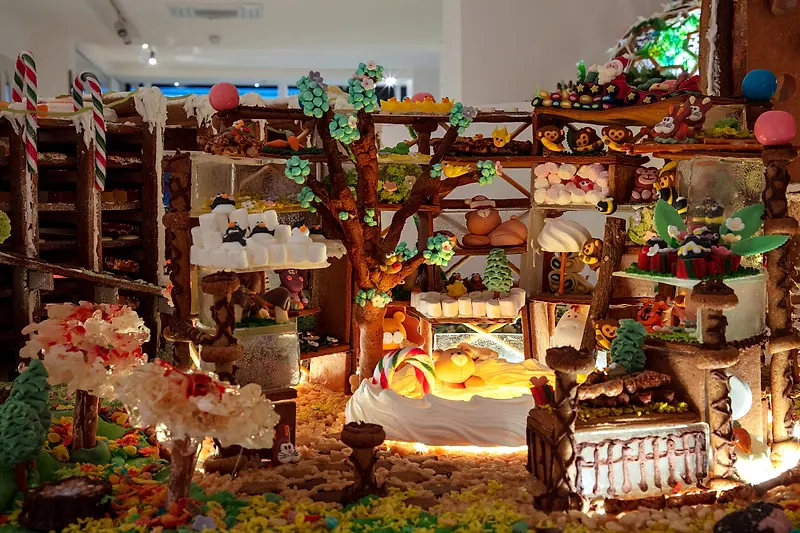 KPF Rewilds a 'Redundant Industrial Site' for this Year's Gingerbread City
KPF's London office has returned to Gingerbread City, an exhibition that invites the public to connect with architecture and urban design as well as raising money to support the Museum of Architecture.
Designed for the holiday season, Gingerbread City invites architects, designers and engineers to create an entire city out of gingerbread and Candy. Responding to this year's theme of 'Rewilding' KPF chose the Gumball Gasholder plot, where a fictional redundant industrial structure finds a new life as a home for wildlife – on many scales.
Turing their gaze to the sugarscape, a team from across KPF constructed this year's confection with the help of friends and family – tackling the challenge of structural gingerbread, casting sugar glass, and having some fun with edible insects and animals. The resulting model is good enough to eat.
The exhibition in London's Belgravia is open until January 9, 2022. Find out more here.