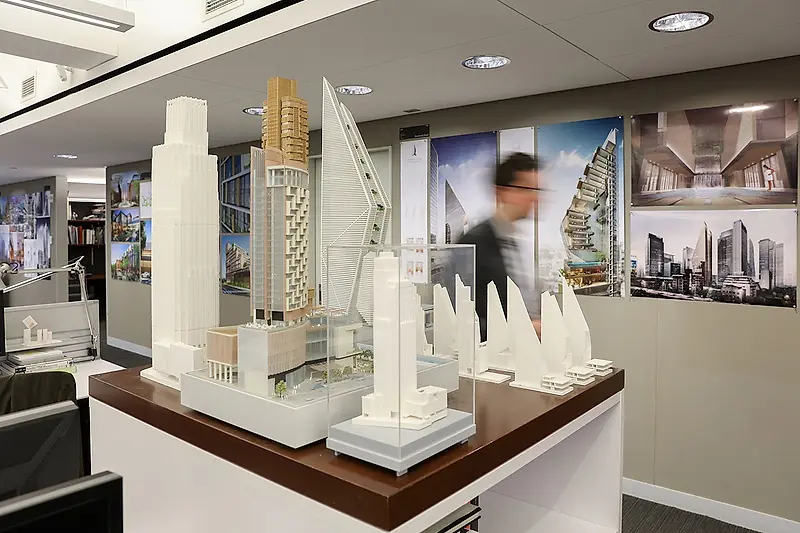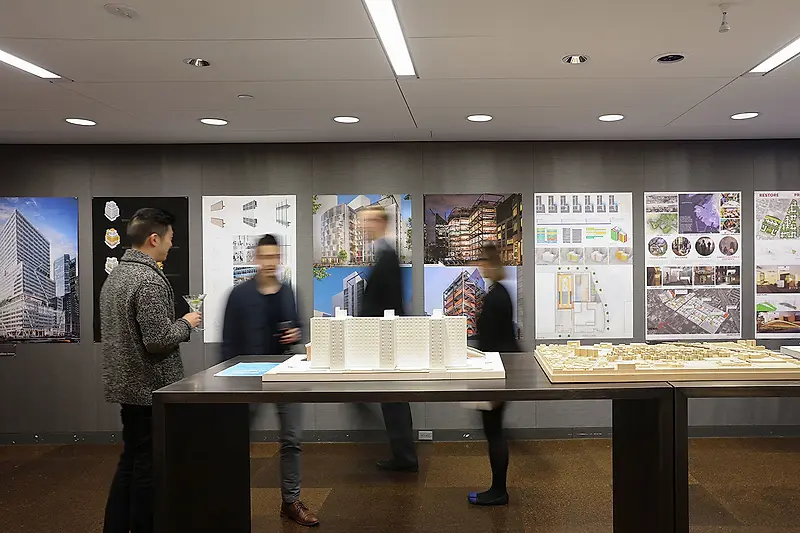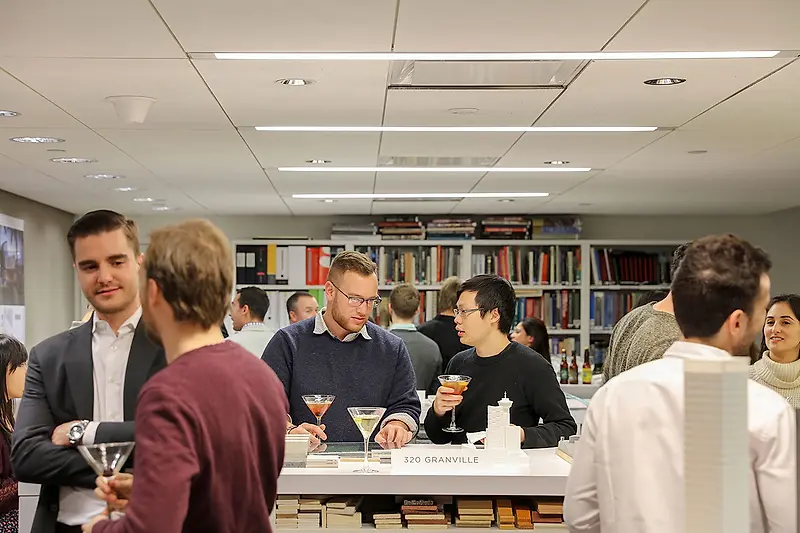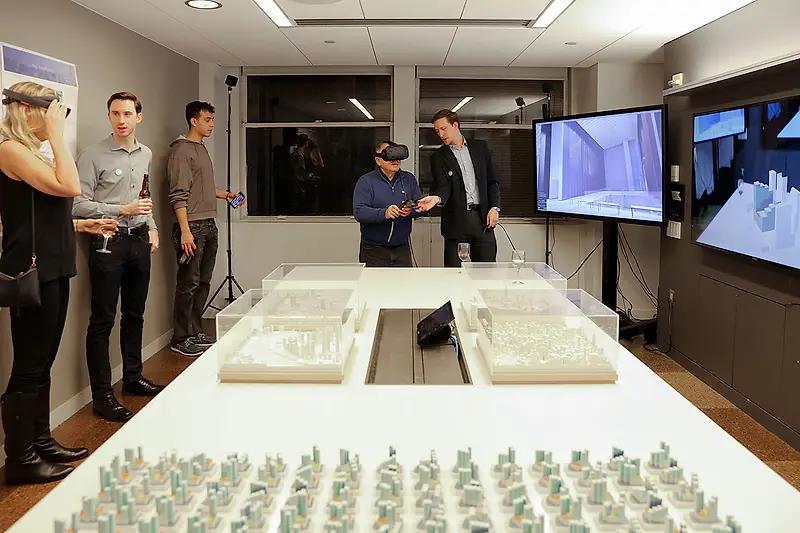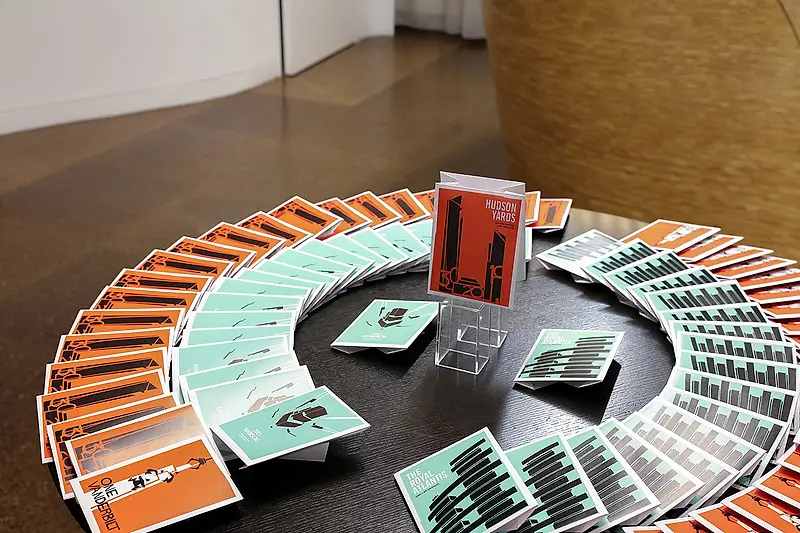 KPF Showcases Design Process at Architectural League's First Friday
KPF kicked off February by opening the doors to our Midtown studios working on a notable range of buildings at different stages of conception, design, and construction. 
On the first Friday of this month, the firm hosted 400+ members of the architecture community at its Bryant Park location, offering food, drinks, and a unique after-hours tour of the office.
Each month, the Architectural League of New York sponsors an informal social gathering for its members at a leading design practice in the city, aptly titled First Fridays. This monthly programming opportunity allows guests to experience the host firm's process and learn more about its organization.
Along studio walls and conference rooms, KPF staff displayed sketches, renderings, images and models of their projects—both real and imagined—that best represented their design development. Most projects were grouped by location and type; for example, a room solely for London and a wall of models and skyline shots of supertall buildings.  Particular highlights include the technology room, where a virtual reality set-up allowed users to explore a 3D plan of One Vanderbilt. From the nearby master plan for Hudson Yards to unbuilt competitions in China, the breadth of KPF's work defined the occasion, accompanied by the signature Martinis and Manhattans.
For more information on upcoming First Fridays or other League events, peruse their website.