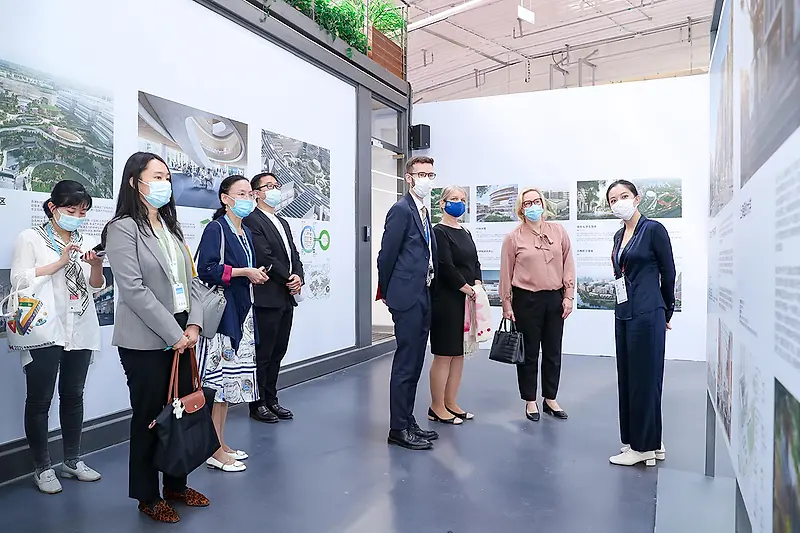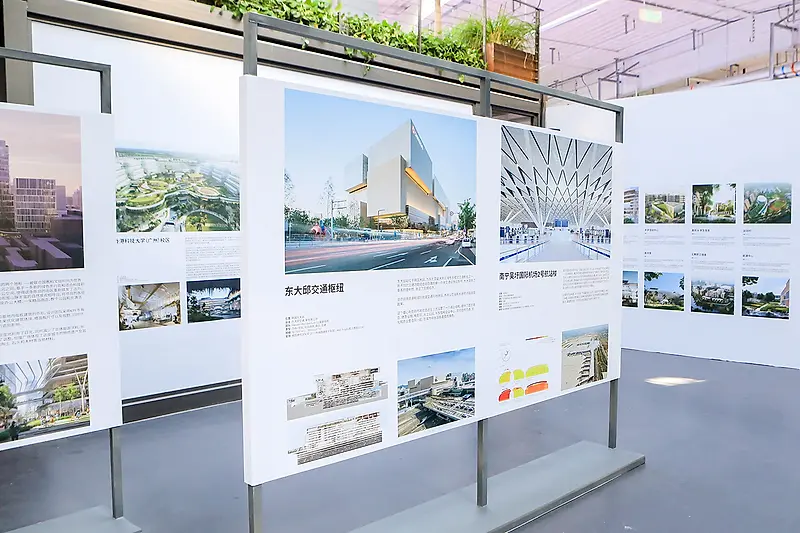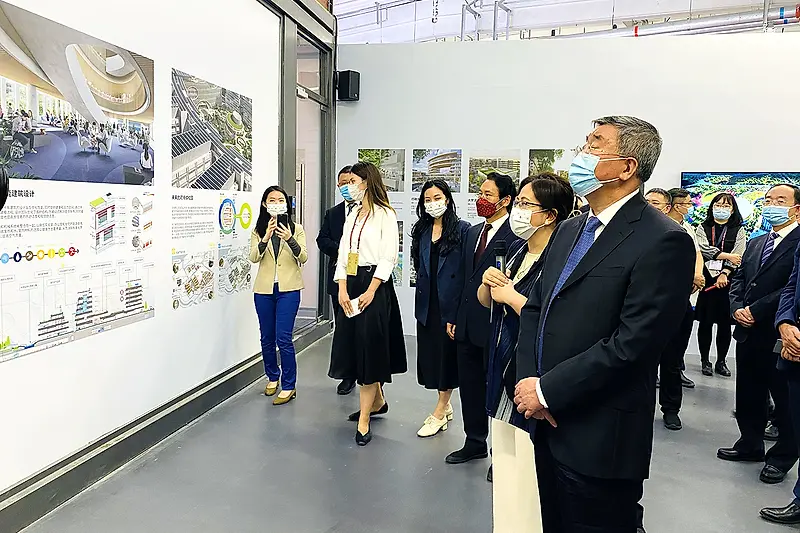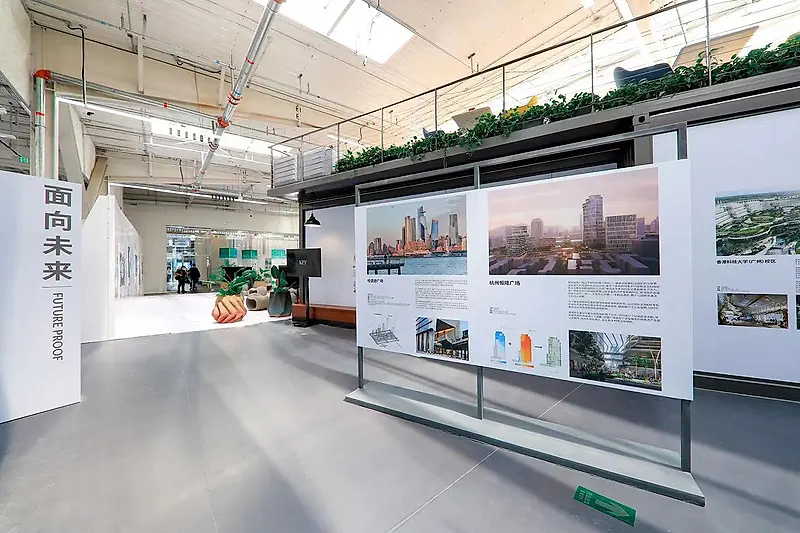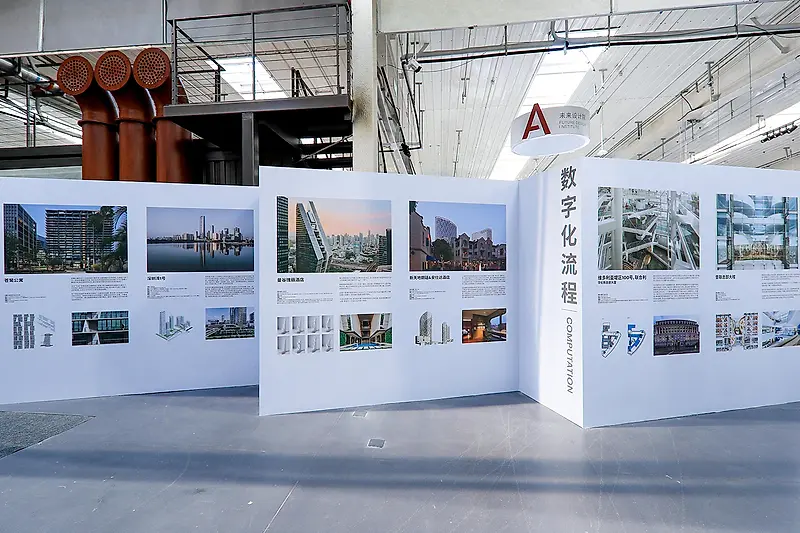 KPF Hosts Exhibition on Sustainable Design at Beijing Urban and Architecture Biennale
The exhibit titled "Climate Ready by 2060: Enabling a more sustainable future through computation and innovative design", opened September 23rd and showcases the firm's commitment to designing innovative and efficient architectural solutions.
In response to China's carbon-neutral by 2060 pledge, KPF dedicated the exhibition to the firm's tools and projects that incorporate and display resilient and sustainable design. By minimizing operational and embodied greenhouse gas emissions, the wellbeing of existing communities is preserved and enhanced through smart, data-driven solutions. The exhibit highlights the custom-built technology and work of KPF Urban Interface and the Environmental Performance team, such as real-time data analysis and environmental analytics. The display culminates with a case study on the Hong Kong University of Science and Technology Guangzhou. The 267-acre campus delicately integrates into the wetlands landscape while targeting carbon neutrality and zero water waste.
The 2021 Beijing Urban and Architecture Biennale will run through October 7th and is located within the Beijing Future Design Park Exhibition 06 in the Tongzhou District.