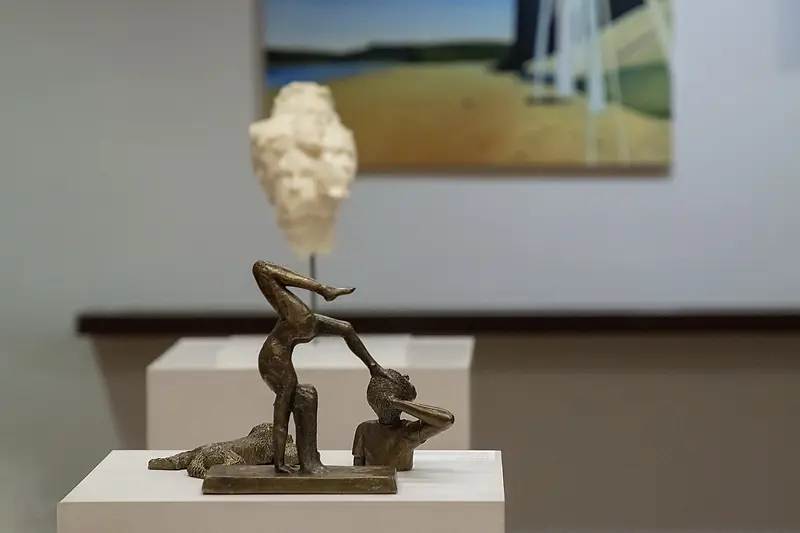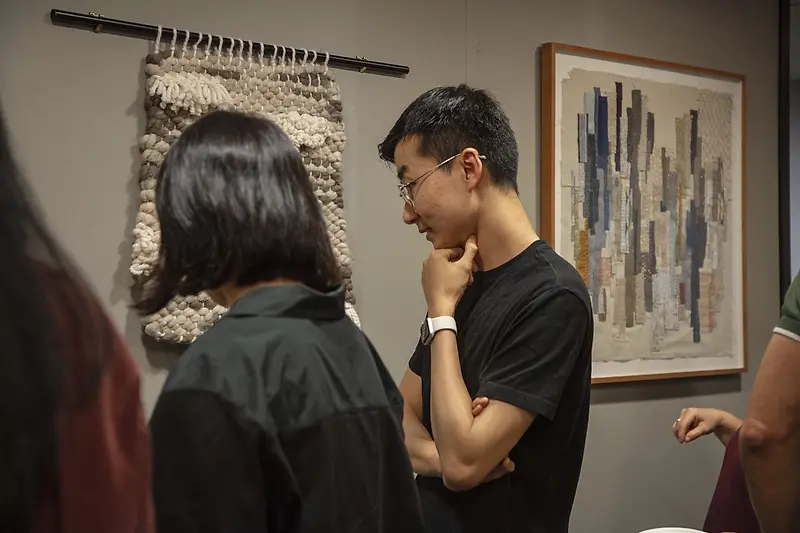 KPF Hosts Art Show in New York Office
This month saw the return of the annual art show, an event celebrating the creative endeavors of the firm's New York employees.
The first exhibit since 2020, "After Hours: The Art You Share" was curated by the KPF Show and Tell Committee and held in the New York office. Staff were invited to submit pieces of all types, which were then displayed museum-style throughout the gallery and main meeting room with plaques describing the artist, medium, and background. The studio gathered to celebrate the opening of the show, which included over 40 submissions spanning photography, painting, drawing, sculpture, printmaking, and digital art.
The KPF Show and Tell Committee celebrates the ongoing work of the firm and its designers in a series of events organized throughout each year. Learn more about KPF committees and community groups here.