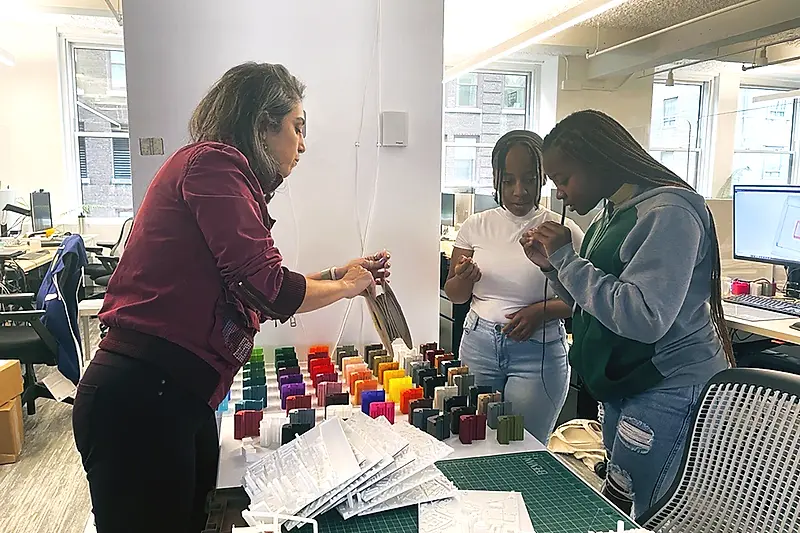 KPF Hosts Architecture Students and Faculty from Florida A&M University
Last week, students from the university's School of Architecture and Engineering, along with their instructor and interim Dean, visited the New York office to learn about the structure and opportunities within KPF.
The visit began with an introduction by Principal Lauren Schmidt and Global Diversity Officer Kavitha Mathew, who provided an overview of the firm's history and operations. The 15 students, interim Dean, and instructor toured the office, led by HR Generalist Annie Hyunh and architectural design and FAMU alum Mathieu Coqmard. The group then visited the Makerspace where they learned about digital fabrication and in-house 3D printing capabilities from the firm's specialists Asli Oney and Darwin Diaz.
KPF has sponsored the school for the academic year, volunteering as studio critics. The partnership kicked off with the students' trip to New York, with future engagement including career fairs and KPF staff visits to the FAMU campus in the spring. FAMU is one of seven HBCU schools with a NAAB-accredited architecture program.