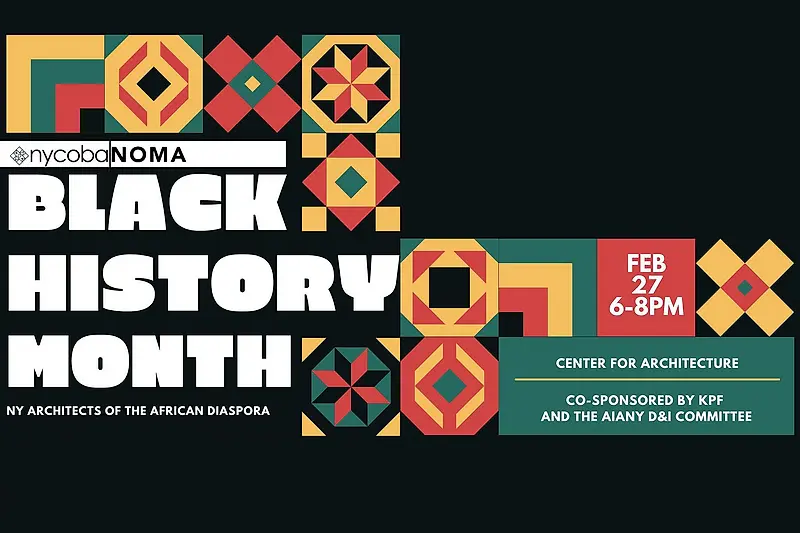 KPF Honors the Legacy of Black Architects with nycobaNOMA
On February 27th, the organization celebrated Black History Month at the Center for Architecture in an evening event sponsored by KPF and the AIANY D&I Committee.
Hosted by the New York Chapter of the National Organization of Minority Architects (NOMA), the event was held in celebration of Black History Month and featured stories from a collection of longstanding professional members of nycobaNOMA, in addition to food, drinks, and networking. The evening honored the history of the organization, originally formed in 1970 as the New York Coalition of Black Architects (nycoba), before joining NOMA in 1992, forming its New York Chapter.
The event took place on February 27th from 6:00 PM to 8:00 PM at the Center for Architecture. Learn more and register here.