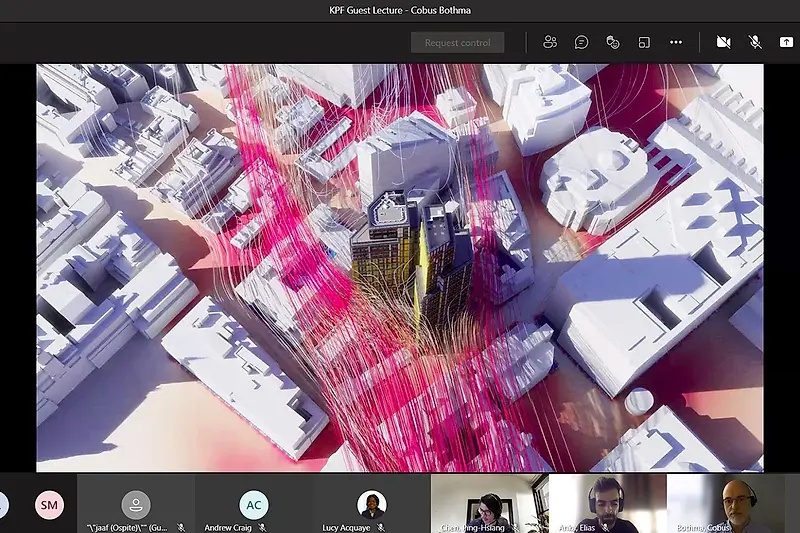 KPF Guest Lecture at Solent University
A team from KPF recently presented advanced experience design technologies to undergraduate and postgraduate architectural design students at Solent University.
The lecture, by Cobus Bothma, Director of Applied Research; Elias Anka, Environmental Performance Specialist; and Ping-Hsiang Chen, Computational Designer; looked at how new technologies are influencing design and workflows. The talk covered 3D printing, environmental performance modelling and new visualisation technologies.
Based in Southampton, Solent University offers more than 200 qualifications ranging from HND to PhD and including several architectural and built environment courses.