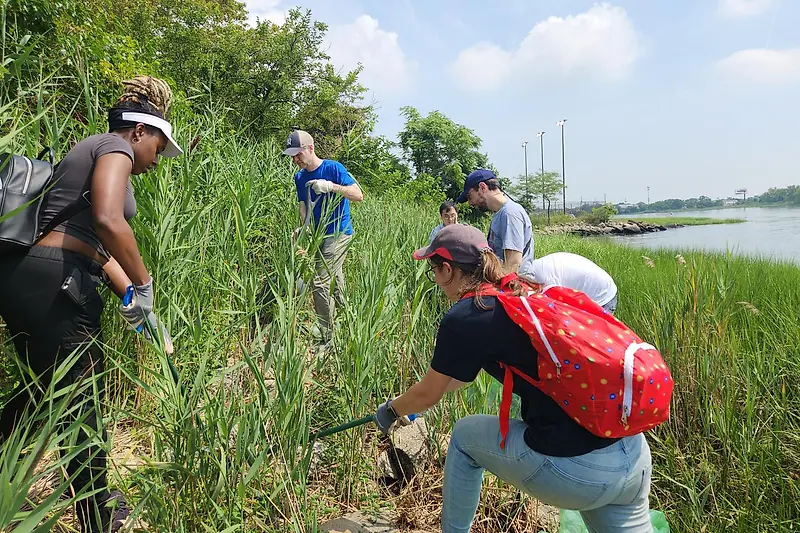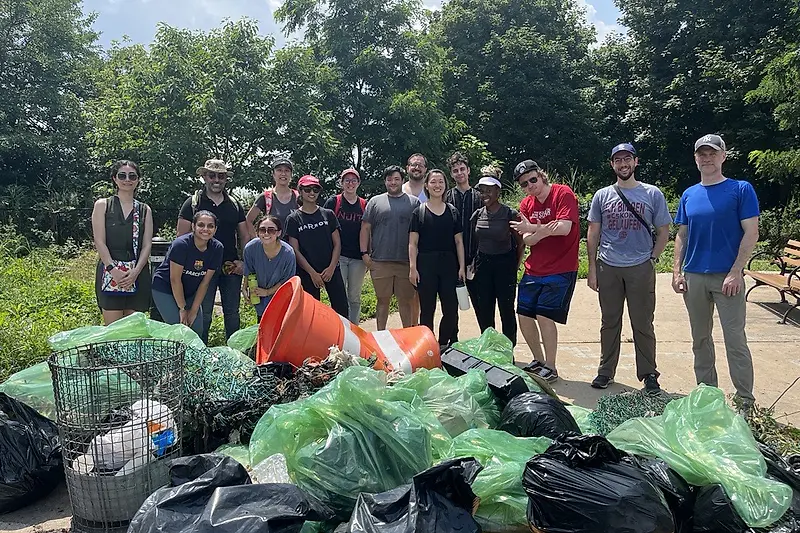 KPF GRoW Joins Waterfront Alliance for Coastal Cleanup
On July 15th, KPF's Green Design, Resilience, and Wellness (GRoW) group gathered a team of volunteers to help cleanup efforts at the Castle Hill Park waterfront in the Bronx.
The event was organized by the Waterfront Alliance, a group dedicated to the building, transforming, revitalizing, and protecting of accessible waterfronts for the public. The GRoW team organized a group of over 15 people from KPF's New York office to participate in the day of volunteering. Work began with a cleanup along Westchester Creek, a body of water that feeds into the East River, to help protect the marine life and preserve the beauty of the coast. Afterward, Waterfront Alliance educators led the group were on an ecology tour of the waterfront. The day ended with canoeing and kayaking around Castle Hill Point.
Learn more about the Waterfront Alliance here and the event here.