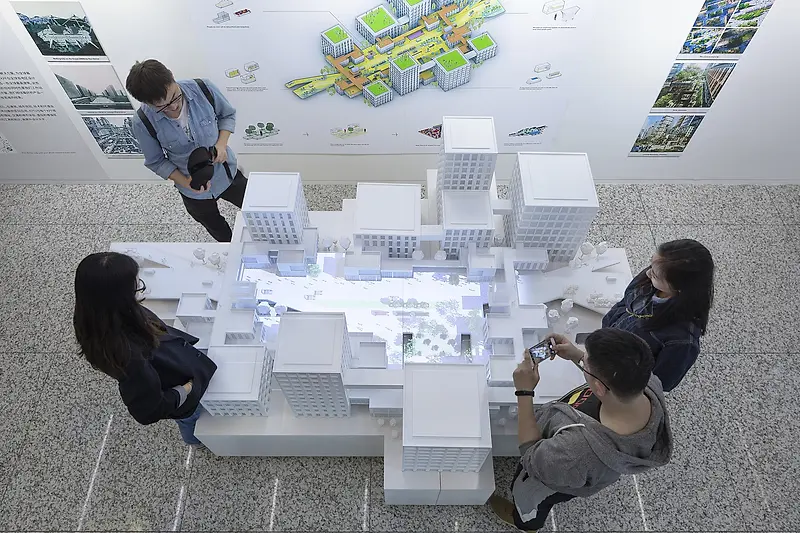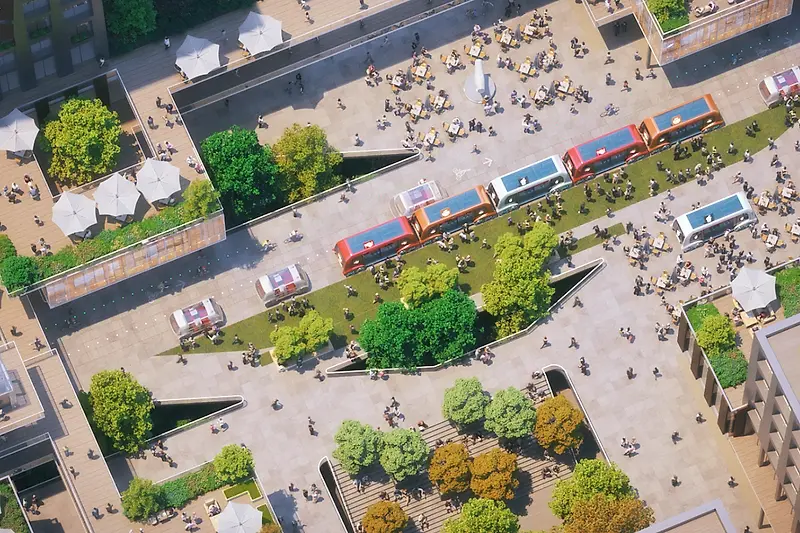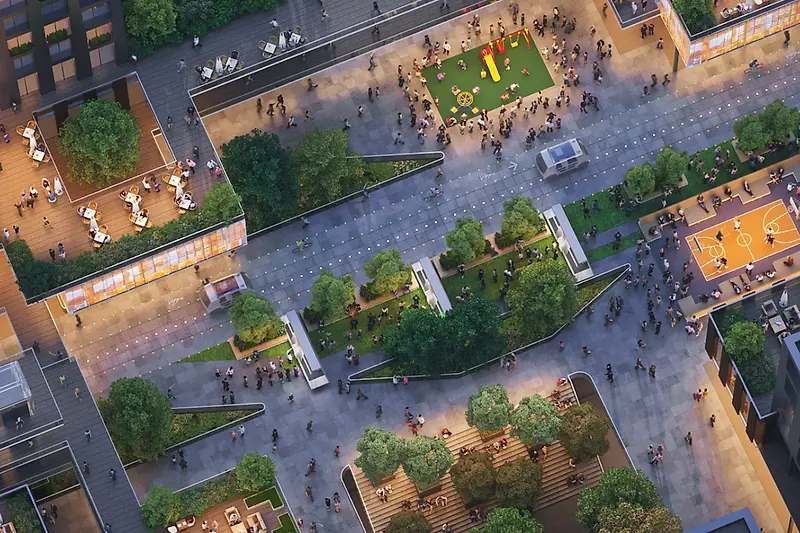 KPF Designs Exhibition for Shenzhen Biennale on Architecture and Urbanism
The firm's installation is titled "The Autonomous Street: A Day in the Life of Future Shenzhen" and formally opened on December 21st within the city's Futian underground high-speed railway station.
An interactive model, the centerpiece of the show, imagines how autonomous vehicles can change the urban landscape of Shenzhen. The concept derives inspiration from a past competition scheme for a major Chinese technology client, introducing and combining methods of visual representation and technological innovation to the gallery setting.
KPF's installation was housed within the "Eyes of the City" section of the Biennale. Esteemed curators collaborated on this section's curation, such as Carlo Ratti, an MIT-affiliated expert in smart cities, Michele Bonino, an architecture professor based in Milan, and Sun Yimin, an engineering professor based in China.
The 2019 Bi-City Biennale of Urbanism and Architecture (UABB) is currently the only biennial exhibition in the world that deals exclusively with the theme of urbanization. Co-organized by the two neighboring and closely interacting cities of Shenzhen and Hong Kong, UABB situates itself within the regional context of the rapidly urbanizing Pearl River Delta. The event concerns itself with globally common urban issues, extensively communicates and interacts with the wider public, is presented using expressions of contemporary visual culture, and engages in international and avant-garde dimensions as well as discourses of public interest.
Read KPF's complementary website story, 'The Autonomous Future: Rethinking Cities to Capitalize on the Urban Mobility Revolution,' here.