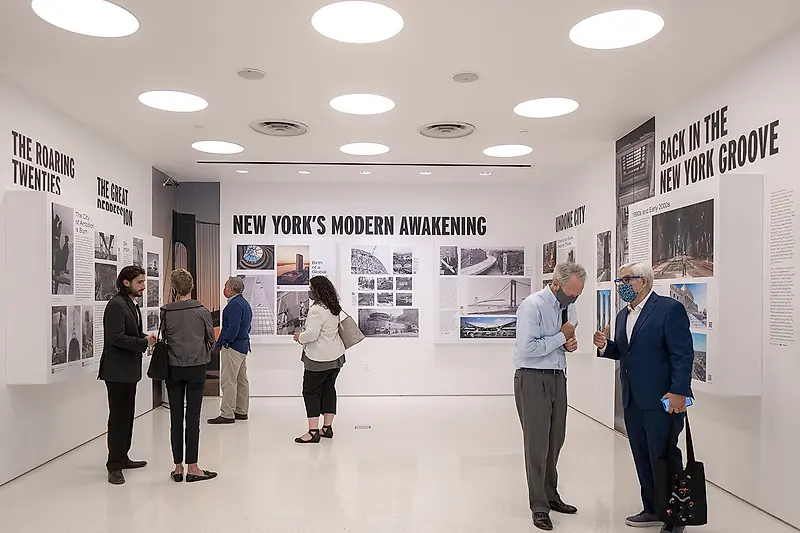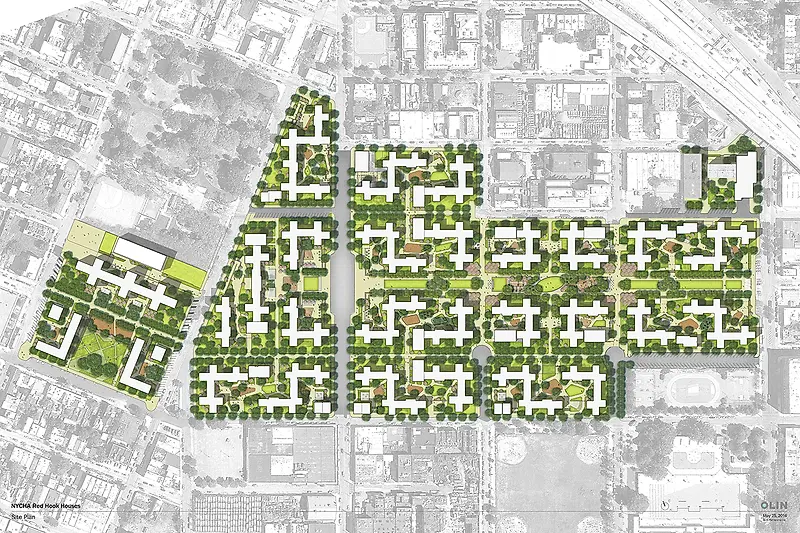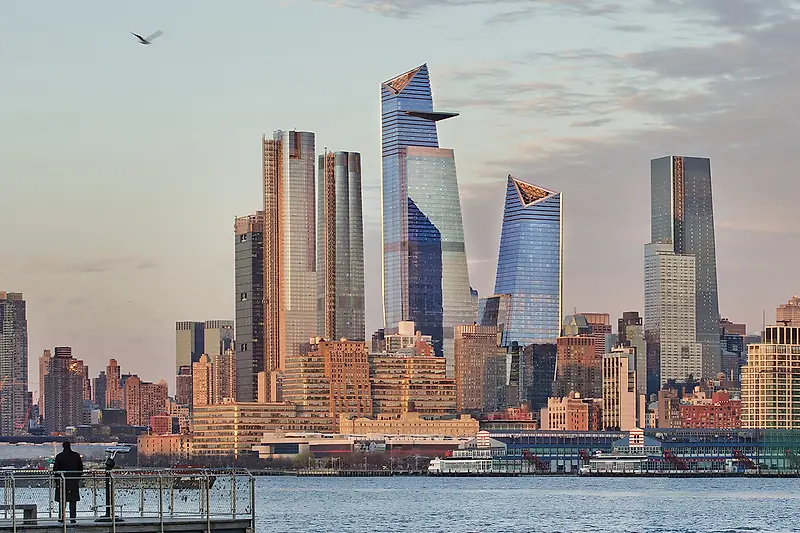 KPF Celebrates NYBC Centennial
A longtime supporter of the New York Building Congress, the firm joined the organization's "What We Build" series of events marking the anniversary.
As part of the NYBC Centennial celebrations, the Center for Architecture hosted "100 Years of Design and Construction", an exhibit displaying the Building Congress' history and impact on New York City, on view from September 9th through the 18th. The exhibit also provides an insight into the design and construction industry's present and future, and featured two KPF projects, Hudson Yards and NYCHA Red Hook Houses. Included in the "Innovation" section of the exhibit for its complexity and technical achievement, Hudson Yards is a mixed-use neighborhood on the west side of Manhattan constructed over an active Long Island Rail Road rail yard. The NYCHA Red Hook Houses, which was featured in the "Equity" section, reinforces the neighborhood with a resiliency and renewal program to improve the sustainability and livability of the 28 buildings and over 6,000 residents.
On September 13th, KPF Co-Founder Gene Kohn joined Elizabeth Goldstein, President, The Municipal Art Society of New York; Richard L. Tomasetti, P.E., NAE, Hon. AIA, Chairman, Thornton Tomasetti Foundation; and Tom Wright, President and CEO, Regional Plan Association, in a panel discussion moderated by Mitchell Moss. Open to NYBC members, the event took place at the Center for Architecture at 6:00 PM.
Additional Centennial events include a Young Professionals Networking Events on Friday the 17th. Learn more about the events here.