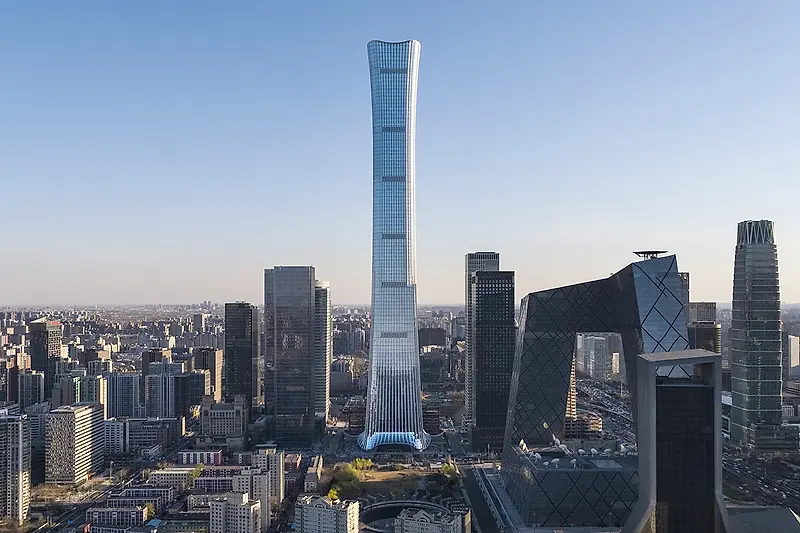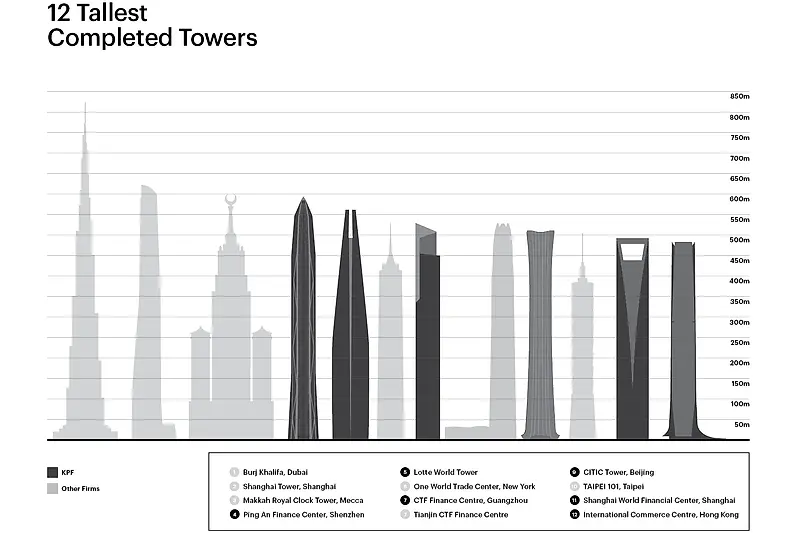 KPF Built the Set for China's Presence on the World Stage, says The Wire China
KPF was profiled in the outlet's recent cover story, "Building New China," focusing on the firm's unmatched presence in the country.
The article begins with an anecdote about the design process behind CITIC Tower, one of the firm's most iconic projects in China. Referencing Principal Rob Whitlock's presentation at the Skyscraper Museum, it details the collaboration with the client and city officials, which KPF successfully navigated to successfully deliver Beijing's tallest tower.
As China became a leading global power, the article credits KPF as "the one building the set." The piece continues, "Thanks to its 'supertalls,' KPF's projects stand as glittering symbols of China's record-defying achievements over the last few decades in business and wealth." China is home to 10 of the world's 20 tallest towers, with six designed by KPF: Ping An Financial Centre, Lotte World Tower, CTF Finance Centre, Shanghai World Financial Center, International Commerce Centre, and CITIC Tower.
Of KPF's impact in the country, Thomas Fisher, a professor in the College of Design at the University of Minnesota, notes, "You can definitely feel their presence in the skyline… They have raised the bar in terms of what China expects from architects."
Along with designing some of the country's most significant towers, KPF has worked on projects of various types and sizes in China since completing its first project there in 2000. The article provides a history of the firm's work there, quoting president James von Klemperer's reasoning for architects' interest in the region, "Moving towards parts of the world that are transforming themselves is a natural, practical instinct for architects."
The article continues with interviews with multiple KPF principals, including Rebecca Cheng and Bernard Chang, and references to current or recent works, such as HKUST Guangzhou, a cutting-edge campus targeting carbon neutrality, and Lenovo Shenzhen, a new headquarters for the tech company with a focus on the public realm.
The Wire China is an outlet founded by TheNew York Times' previous Shanghai Correspondent David Barboza. The digital news magazine covers China's economic rise and its influence on global business, finance, trade, labor, and the environment. Read the full article from The Wire China here.