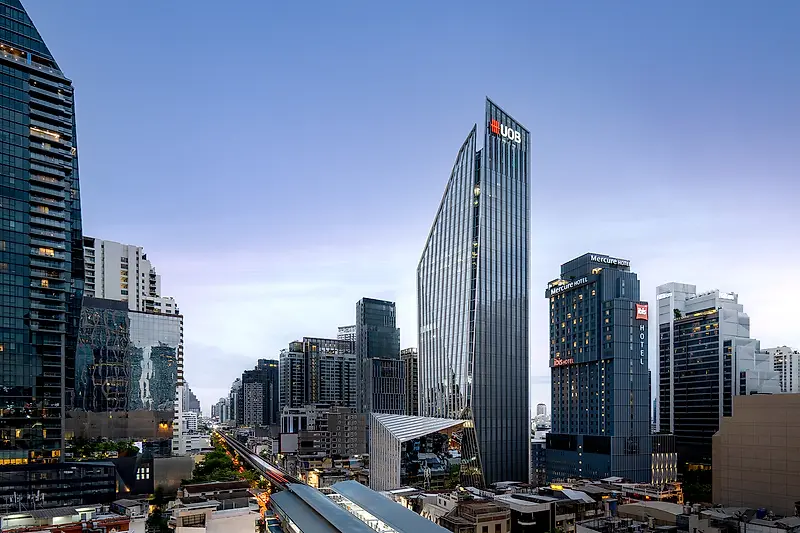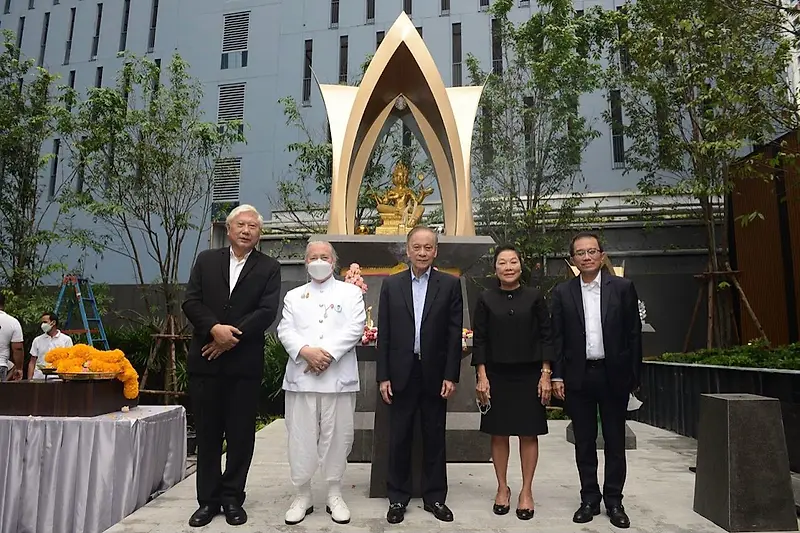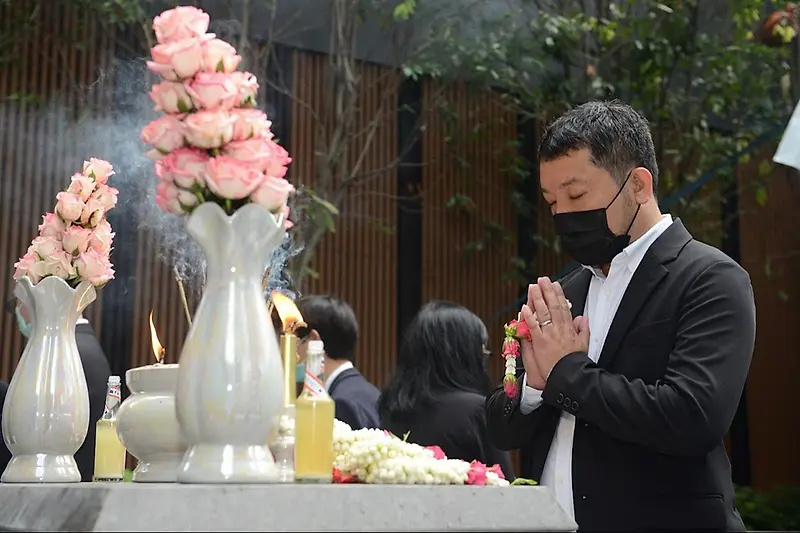 KPF Attends Bhrama Shrine Installation Hosted at UOB Plaza Bangkok
Last month, the firm joined the United Overseas Bank Thailand office for a ceremony believed to bring prosperity to all UOB colleagues as the first tenants move into the new KPF-designed offices later this year.
Ahead of the building's opening in November, UOB Thailand organized a Brahma Shrine installation at the building's exterior garden. Senior Associate Principal Satoshi Okawara traveled from KPF's Hong Kong office to attend the ceremony. Mr. Suebtrakul Soonthorntham, Director, and Mr. Sanchai Apisaksirikul, Managing Director, Country Head of Finance & Corporate Real Estate Services, presided over the ceremony, while The Great Master of the Sriwisutthikhun ceremony, the president of Phrakhru Brahman, performed the auspicious ritual.
The project features intimate-scale office suites with exterior terraces in a crystalline, slender tower, paired with a series of large-scale spaces in a low-rise pavilion. The building is set back from the street, creating a large, green public plaza for the public.