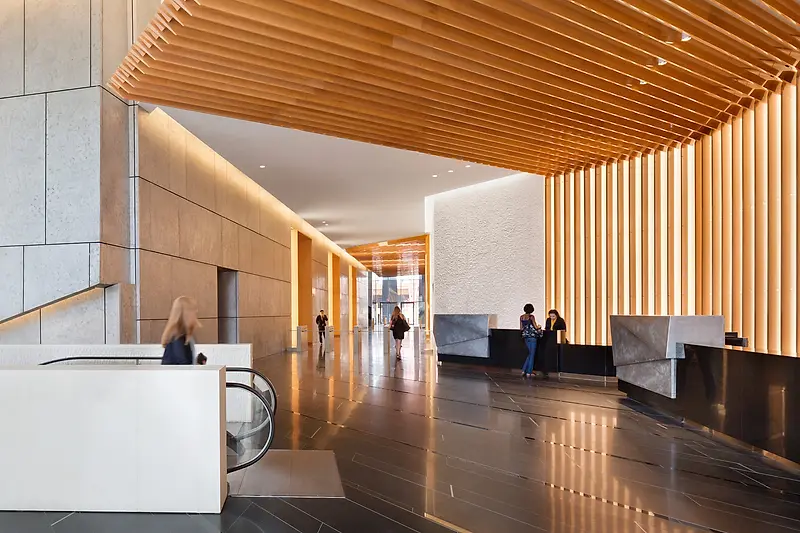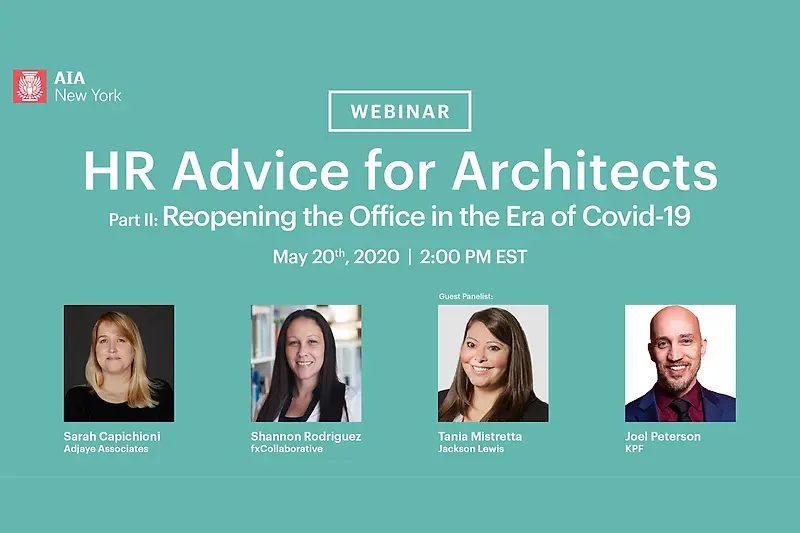 KPF Associate Director of HR Presents Reopening Advice for Architects Amid COVID-19
On May 20, Joel Peterson will return to the AIA New York's webinar series for its second installment to address human resources issues impacting the architecture industry.
Peterson will bring his perspective representing a large architecture firm to the discussion entitled "HR Advice for Architects Part II: Reopening the Office in the Era of COVID-19". In addition to HR professionals who work in small, medium, and large firms, the group will include a legal expert from Jackson Lewis, P.C. to discuss return to work strategies and potential risks of reopening the office, along with other COVID-19-related HR issues, followed by a robust Q&A.
This second installment of "HR Advice for Architects" follows a webinar on April 23rd in which Peterson and his colleagues discussed policies for remote working and emotional impact on employees, new legislation, plans for reopening offices with COVID-19 considerations, possible futures for the workforce, and more.
Peterson is the Associate Director of Human Resources at KPF and has worked in the AEC industry as an HR leader for 14 years, helping "build the people who build the buildings." Other speakers include Sarah Capichioni, Operations Manager at Adjaye Associates, Shannon Rodriguez, Human Resources Director and Principal at FXCollaborative, and special guest Tania J. Mistretta, Associate at Jackson Lewis P.C.
To register for the webinar, click here.