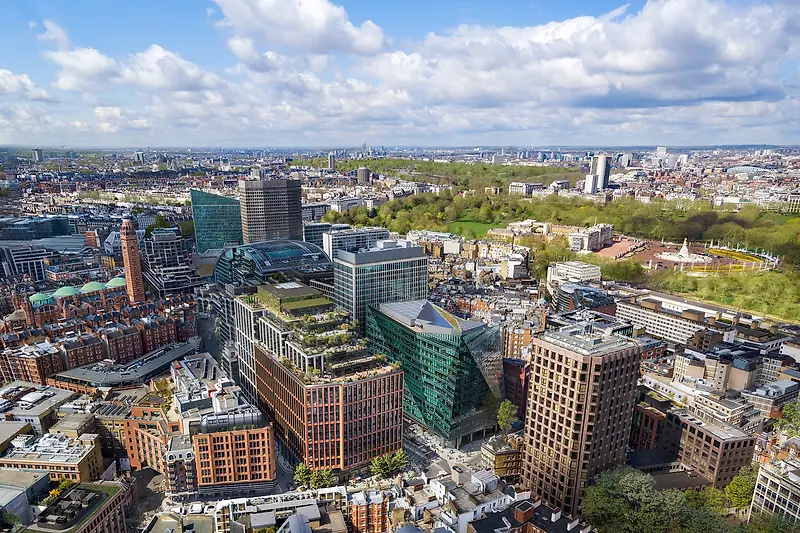 KPF Architects Ride 105km to Support Social Strategy
KPF Architects Tim Yu and Simon Gomm took part in a ride from Westminster, in the heart of London, to Windsor, a town famed for its castle, as part of the 105 Victoria Street (105VS) Social Strategy.
The 105VS development team hosted the 105km (65 miles) social bike ride to raise funds for charity partners: Westminster Wheels, The Abbey Centre, The Grey Coat Hospital School, Wondering Minds, St Matthew's primary school and Pimlico Ladies.
Westminster Wheels, is a charity local to the 105VS development, which supports young, disadvantaged people in the borough to train as bike mechanics who then transform unwanted and unloved bikes into high-quality and affordable rides for Westminster residents. They aim to refurbish 2,000 bikes per year and donate 400 newly refurbished bikes to Westminster residents who need them most.
Cycling and sustainable, active travel will be key elements in the completed 105VS scheme. Donate to the fundraising page here.