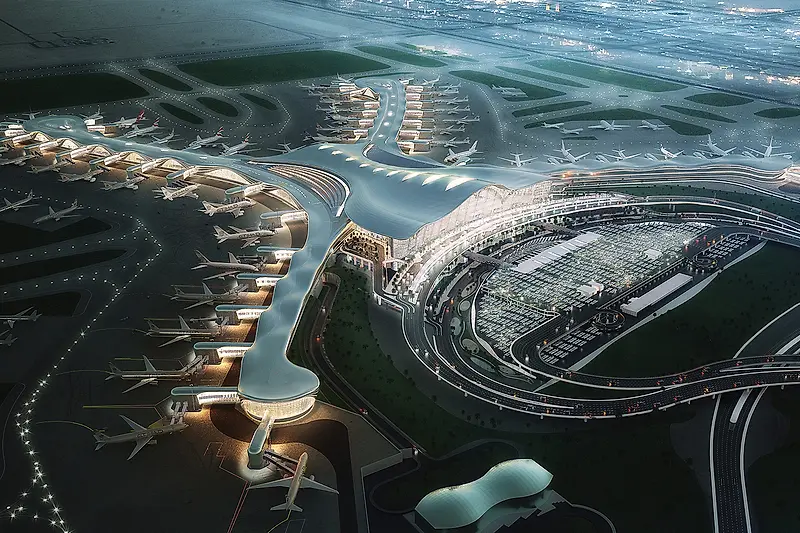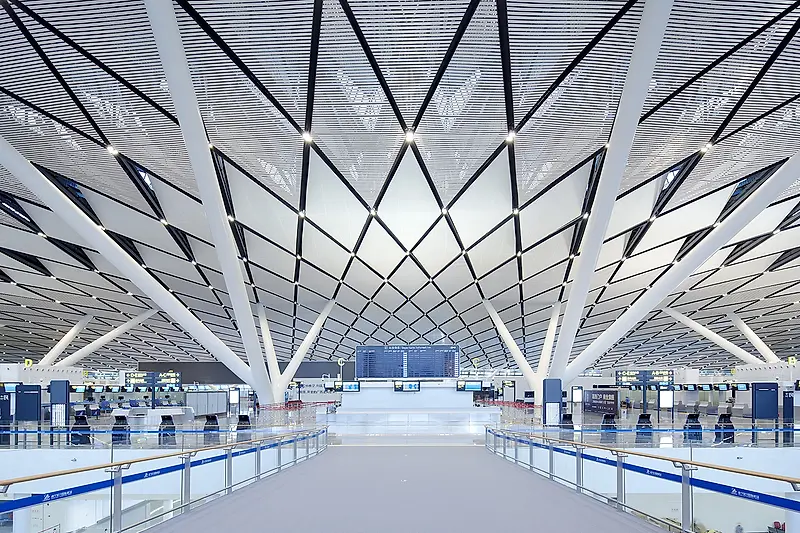 KPF Airport Designs Receive 2017 Accolades
Two KPF airport designs have received the 2017 International Architecture Award: Nanning Wuxu International Airport and Abu Dhabi International Airport Midfield Terminal Complex. Located in China and the United Arab Emirates respectively, the terminals reflect innovation in transportation for some of the most rapidly growing cities in the world.
The master plan for Nanning Airport allows for future expansion of the airport system, with a new terminal building at its core that melds programmatic, iconographic, and infrastructural demands. The design fuses the shape of mechanical airplane wings with aviary anatomy, channeling the excitement of flight and welcoming visitors to a burgeoning Chinese city.
The Midfield Terminal Complex in Abu Dhabi will process over 30 million travelers each year, with its X-shape offering programmatic efficiencies that enable its flow of traffic. Like Nanning and its sinuous form, the Midfield Terminal's shape also responds to its natural landscape, with its roof communicating the surrounding dunes and transforming the desert into the "Garden of the Gulf."
Together, the Chicago Athenaeum: Museum of Architecture and Design and the European Centre for Architecture, Art, Design and Urban Studies organize the 'highest and most prestigious awards program that honors new and cutting-edge design.' The 2017 juried selection took place in Dallas, Texas, with a distinguished group of architects and related professional choosing 74 projects from 27 countries. Next month, the two organizations will host their annual symposium in Athens, titled "The City and the World," where they will open a special exhibition of all the awarded buildings.