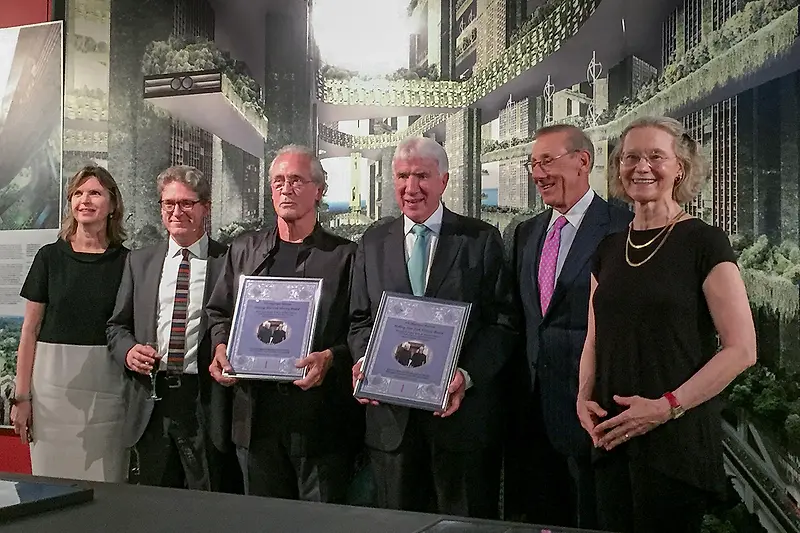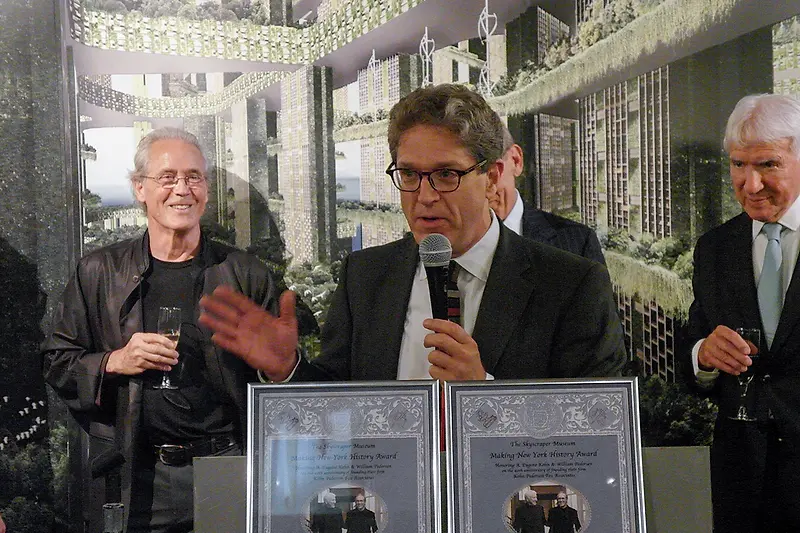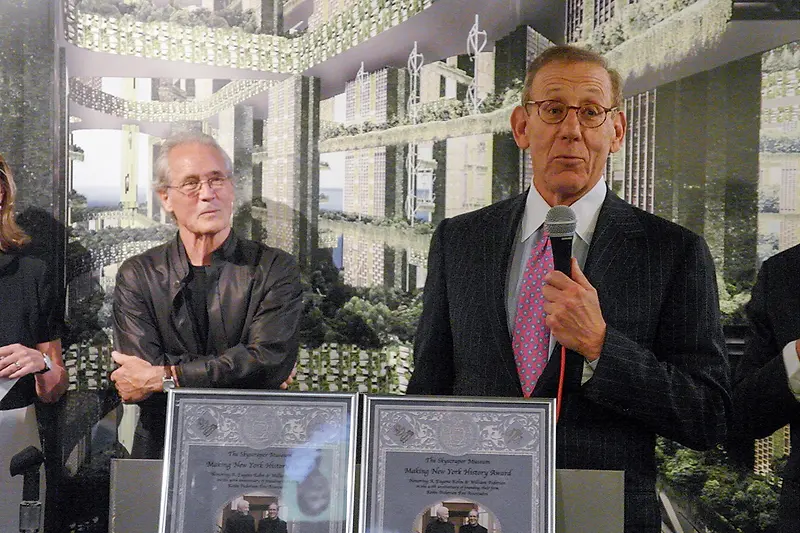 Gene Kohn and Bill Pedersen Receive Making New York History Award
On Wednesday night, Gene Kohn and Bill Pedersen were honored by The Skyscraper Museum with the 2016 Making New York History (MNYN) Award. First awarded in 1999 and given out annually since 2005, the award is given to individuals and organizations who have made significant contributions to the development of New York City.
Coinciding with the 40th anniversary of Kohn Pedersen Fox, founded by Gene, Bill, and Sheldon Fox on July 4, 1976, the award recognizes KPF's long history in New York City, from the various projects with ABC in the 1970s and '80s that kick-started the firm to the bold plans for Hudson Yards and One Vanderbilt, current projects that offer a vision of the city for the 21st century. The award also looks beyond New York, acknowledging KPF's role in helping to create the skyline and structure of urban centers all over the world.  
 
The award reception, which took place at The Skyscraper Museum in downtown Manhattan, began with opening remarks from Carol Willis, founder, director, and curator of the Skyscraper Museum, followed by further remarks from Cathleen McGuigan, editor-in-chief of Architectural Record. Following a toast from Stephen M. Ross, chairman and majority owner of The Related Companies, and recipient of the 2014 MNYH Award, KPF President Jamie von Klemperer offered reflections on Bill, Gene, and the firm before presenting the founding partners with the framed awards.
 
In receiving this award, Gene, Bill, and the firm they built together join notable New Yorkers such as Stephen M. Ross, Gerald D. Hines, Daniel L. Doctoroff, John and David Tishman, and Robert A.M. Stern.