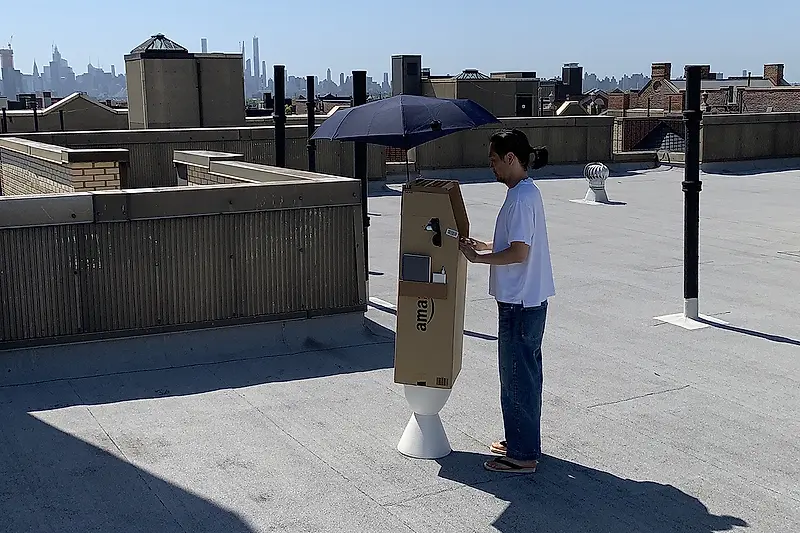 Keisuke Hiei Featured in "Casa BRUTUS" for his Innovative Workstation
The KPF Director made use of a shipping box to create a mobile desk that he can take to his roof for a change of atmosphere.
As the work-from-home era continues, many, like Hiei, have found creative solutions to cramped workspaces. "The baseball bats I bought online…came in a big box," Hiei explained in the article. Instead of putting the cardboard out to be recycled, Hiei built a mobile workstation which can be converted into a standing desk. Designed to be easily transportable and complete with a drink case and hook for his sunglasses, Hiei can bring his lightweight design up to the roof and enjoy Zoom conferences or virtual meetups with friends outdoors.
Casa BRUTUS is a Japanese Life Design magazine. Read more about Keisuke Hiei's design and inspiration here.