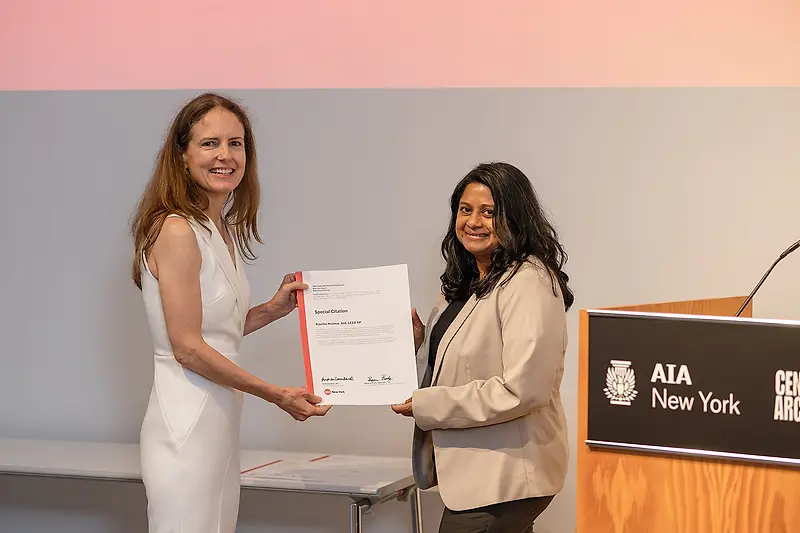 Kavitha Mathew Receives AIANY Special Citation
KPF's Global Diversity Officer was honored with a special citation for her work regarding representation, justice, equity, and inclusion in the architectural field at the 155th Annual Meeting hosted by AIA New York.
As Special Projects Director for AIANY, Kavitha has worked closely with the organization to question the conventional practices of architecture and the AIA itself. The Chapter recognized Kavitha with a special citation for her commitment to improving conditions both within the Chapter and beyond.
Kavitha was one of two individuals to receive a special citation. This award is given by the Chapter on a selective basis, each with a unique reason that ties into an overarching theme of recognizing work in the New York area related to architecture and the built environment.
In addition to an awards ceremony, the meeting for the AIA New York chapter included the election of the next year's leadership board. The event also explored the challenges, successes, and state of the Chapter for 2022, from public advocacy to professional training and the annual theme of Just Practice.
The meeting was free to the general public to attend and was held on June 21st from 6:00 to 8:00 PM at the Center for Architecture. Learn more about the event here.