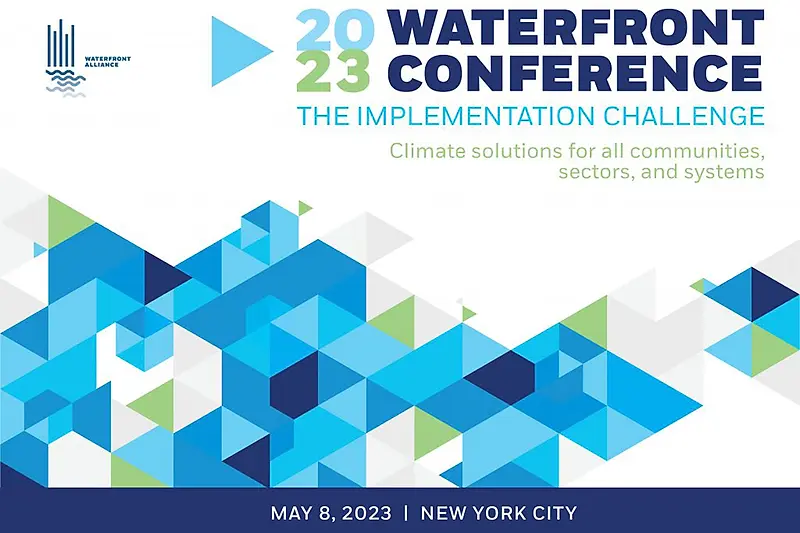 Kavitha Mathew Moderates Closing Plenary on Climate Advocacy at Waterfront Conference
On May 8th, KPF's Global Diversity Officer led a discussion on the role of organizations in climate advocacy, and how individuals can increase their involvement.
In the panel "Climate Advocacy – You Can and Must Do It Too!" the group discussed the roadblocks individuals experience when it comes to contributing to climate resilience. While everyone is inherently involved in the environment, only a few work directly for advocacy organizations. The panel shared advice from practical tactics to technical expertise that individuals can apply to climate advocacy outside of a professional role.
Kavitha was joined on the panel by Adem Bunkeddeko, Executive Director at Coro New York Leadership Center; Kristen Brengel, Sr. VP of Government Affairs at the National Parks Conservation Association; and Andrew Engel, Attorney at New York City Dept. of Buildings.
The Waterfront Conference is an annual event held by The Waterfront Alliance. The event brings together the region's experts to discuss topics such as the challenges of and solutions to climate change, equitable access at our waterfronts, and how to sustain a strong maritime industry and regional economy.
The Waterfront Conference was held on Monday, May 8th, at the Museum of Jewish Heritage in New York City from 8:00 to 5:00 PM EDT. Kavitha moderated the last panel of the day, beginning at 4:20 PM EDT. Learn more about the event here.