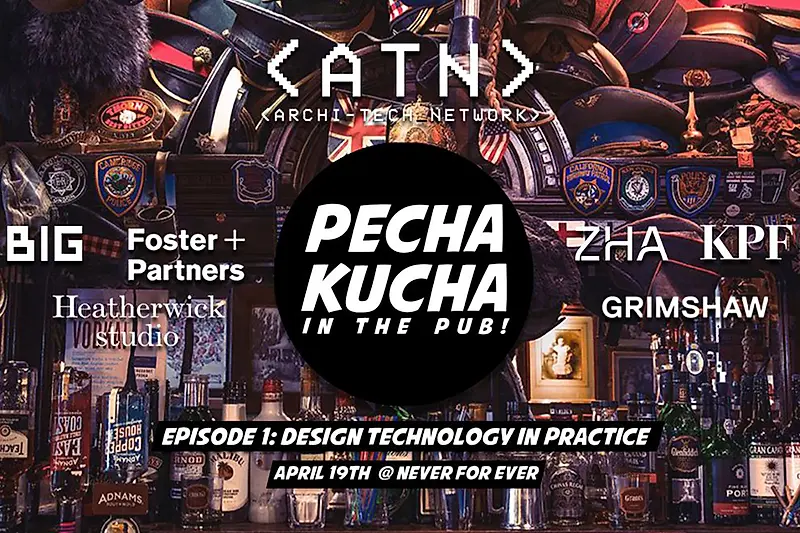 Jonathan Dreyfus Presents at ATN Pecha Kucha
On April 19th, the KPF Computational Practice Specialist spoke at a new series hosted by ArchiTech Network on design technology in practice.
In the kickoff event of the new series "Pecha Kucha in the Pub," Jonathan was joined by fellow technology leaders as they shared how their firms incorporate innovation into their architectural practices. Each presenter shared 20 slides, with 20 seconds per slide to speak. The event and greater series were created to foster collaboration in the industry and share knowledge regarding technology.
Jonathan was joined by Oliver Thomas from BIG and ATN, Shajay Bhooshan from Zaha Hadid Architects, Marios Tsiliakos from Fosters + Partners, Pablo Zamorano from Heatherwick Studio, Andy Watts from Grimshaw, and Ami Nigam from Benoy and Speckle.
ATN is a collective of practicing architects dedicated to sharing knowledge at the intersection of architecture, technology, and entrepreneurship. The free event was held on April 19th from 7:00 PM to 11:00 PM BST at Never for Ever, 79 Highgate Road, London. Learn more about the event here.