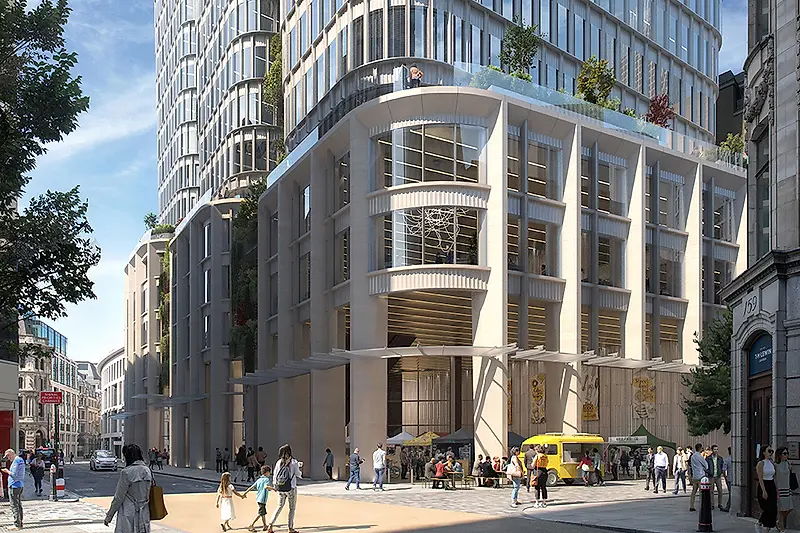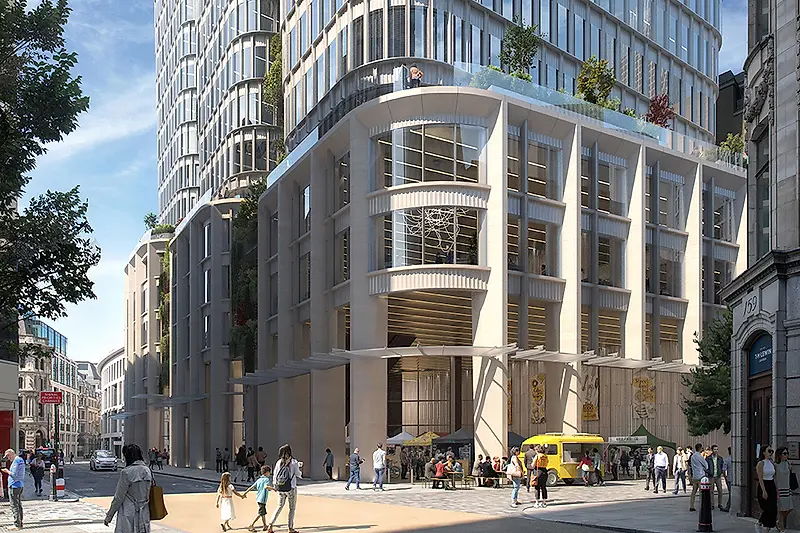 John Bushell Presents to the Lord Mayor of London
As part of the Worshipful Company of Chartered Architects, KPF Design Principal John Bushell participated in an audience with the Rt Hon The Lord Mayor Alderman William Russell, and Alderman Sir Charles Bowman, to brief them on the importance of London's architectural sector.
"London is the global hub for architecture and international architectural services, far greater than any other city or country in the world, and the Architects' Company is shouting this out loud, to help attract more inward investment into our sector and support further business development and growth for Architects,' said Valerie Owen, Master of the Company.
The audience featured a series of short presentations on recent, exemplar projects including KPF's 70 Gracechurch Street, to demonstrate the strength of London's architecture sector. The audience was arranged to equip the Lord Mayor and Alderman to advocate for Architectural services when they embark on international trips to create post-Brexit Trade Agreements for the UK.
The Worshipful Company of Chartered Architects is a modern livery company of the City of London. The objective of the Company is to promote the development and advancement of the science, art, and practice of architecture in the City of London, the UK, and globally. The Company promotes quality architecture; furthers education, through awards and prizes; and supports City charities.