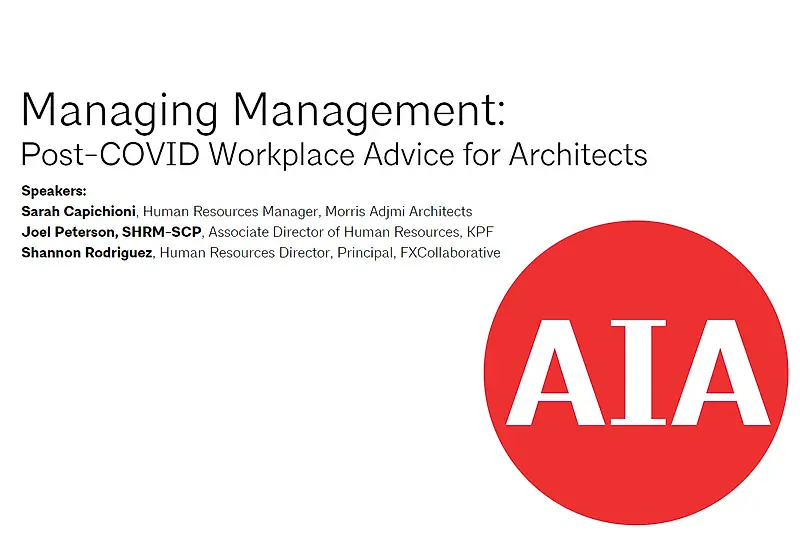 Joel Peterson Discusses the Future of Office Work in AIA New York Panel
On January 25th, the KPF Associate Director of Human Resources highlighted the importance of firm culture and examined firm policies as part of a panel with other HR experts.
Due to rapidly changing circumstances and a range of policies regarding hybrid work practices, firms can no longer rely on precedents to inform key decisions and ensure a fulfilling and productive workplace for all. The panel featured HR experts from small, medium, and large firms to address pressing questions regarding the AEC workforce. The group discussed questions such as:
What are the tradeoffs between office work and remote work? How can we balance them and communicate effectively?
How can we better manage expectations? How can firm leaders, HR, and staff more transparently communicate factors that underpin decisions and policies?
What are the right characteristics to look for in good management and communication in remote, in-office, and hybrid settings?
Joel was joined by Sarah Capichioni, Human Resources Manager at Morris Adjmi Architects, and Shannon Rodriguez, Human Resources Director, Principal at FXCollaborative.
The event took place on January 25th from 6:00 to 8:00 PM EST at the Center for Architecture in New York and was streamed over Zoom. Learn more here.