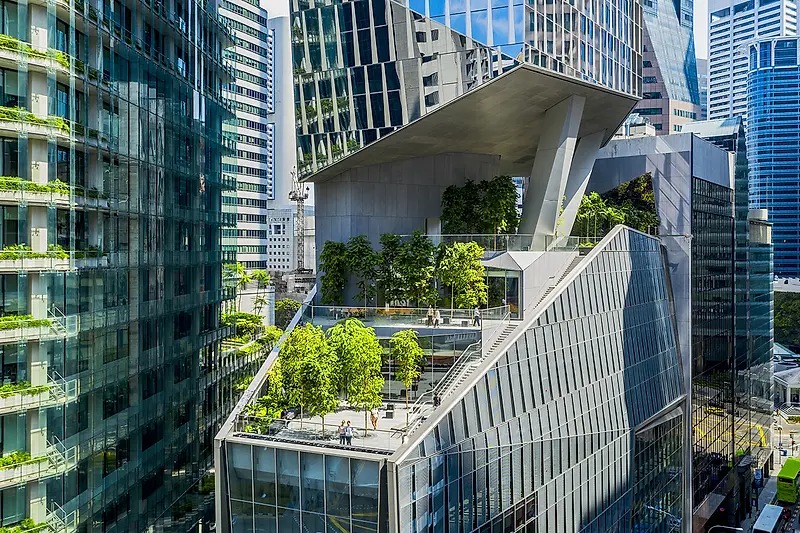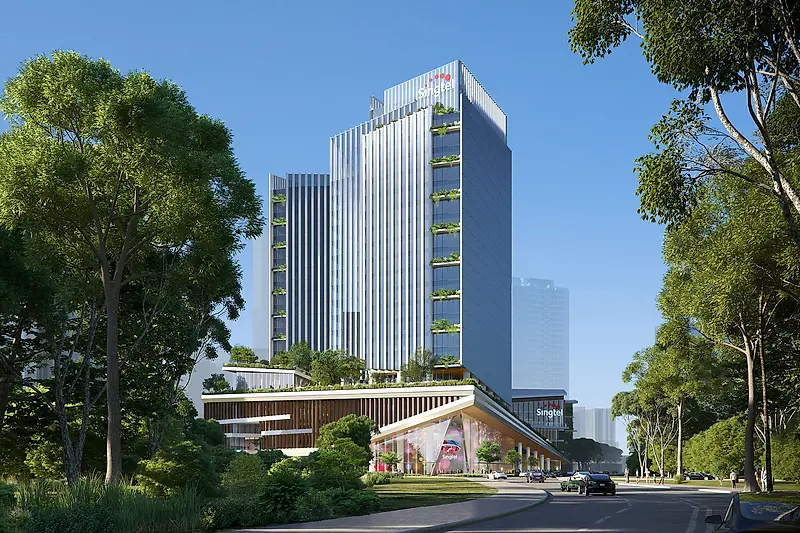 Jochen Tombers Presents at Vertical Cities Conference
On June 28th, the KPF Principal highlighted the firm's portfolio of green-infused buildings at the 10th annual conference held in Singapore.
For his presentation, "Green-Infused Tall Buildings – a Transformation Towards a More Advanced Experience and Low Energy Structures (Zero Carbon)," Jochen showcased KPF projects from around the world as examples of green and flexible designs. He explored local projects such as 18 Robinson and the Singtel Headquarters, which blend office and retail programming, as well as landscaped public space. Jochen's presentation also featured international projects, including the successful transformation of Hudson Commons; North America's tallest hybrid mass timber office building, Burrard Exchange; and Lotte World Tower's stacked, mixed-used programming.
The 10th Annual Vertical Cities Conference was held in Singapore from June 27th to 29th. Jochen's presentation took place on the 28th at 2:15 PM SIN.