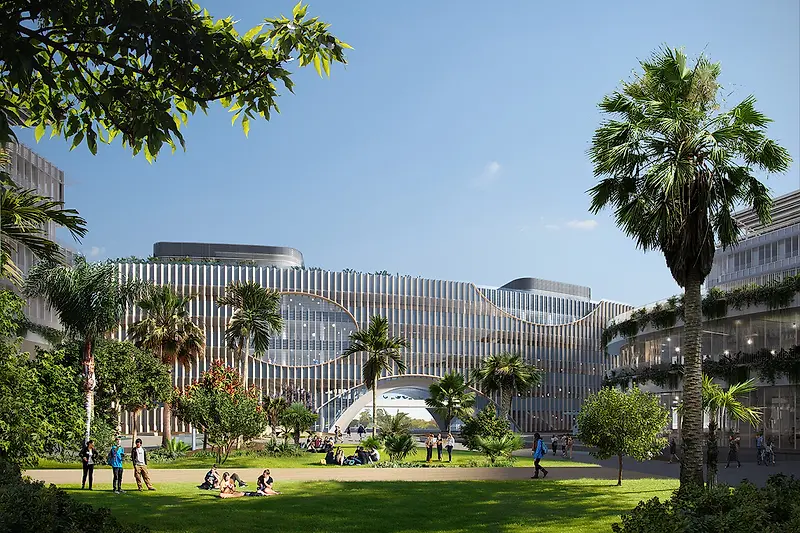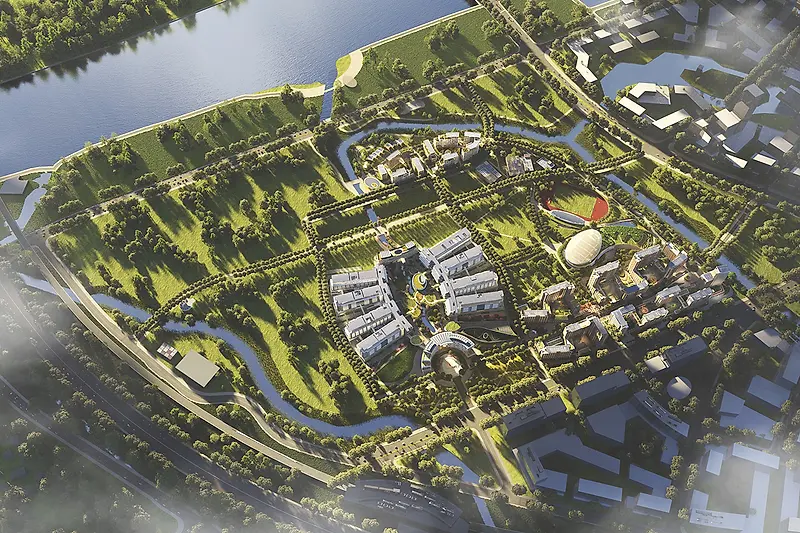 Jill Lerner Presents at BEED Asia
On March 30th, the Principal gave a talk on the KPF-designed HKUST Guangzhou campus as part of BEED's 13th Asia School Construction Conference.
Hong Kong University of Science and Technology's Guangzhou campus spans over one million square feet and is targeting zero water waste, possible through collection and filtration systems that protect the surrounding wetlands. The campus features state-of-the-art facilities, including dorms and faculty housing, research buildings, an indoor rock-climbing wall, and a student center.
The theme of this year's Better Educational Environment Dynamic (BEED) conference was "Education is changing into a new age." Jill discussed how KPF designed the masterplan and the innovative features that allow the campus to reach its sustainability goals.
The conference took place from March 30th to April 1st and was held at the Shanghai International Convention Center. Learn more here.