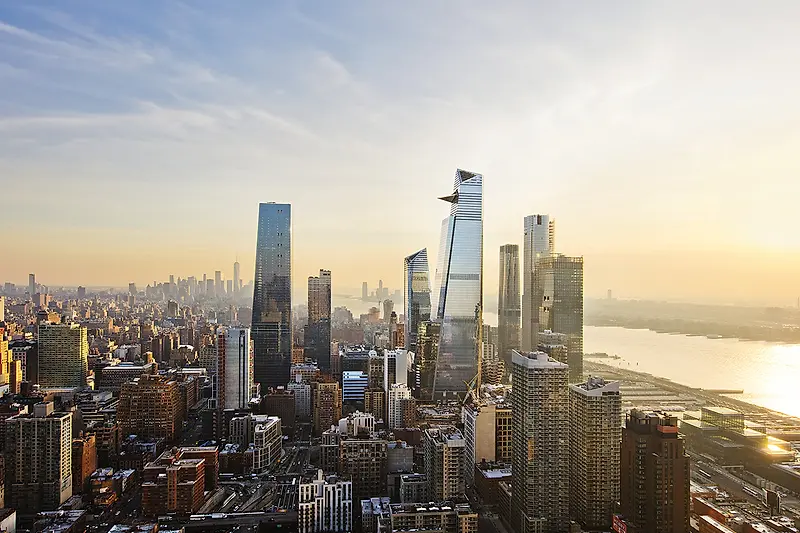 Jill Lerner Explores the Built Environment's Impact on Climate Change in Cornell Panel
On April 28th, the KPF Principal returned to her alma mater to discuss the firm's commitment to reducing the environmental impact of its projects.
The panel began with a conversation between the President of the Environmental Defense Fund, Fred Krupp, and the Executive Director of the 2030 Project: A Cornell Climate Initiative, Ben Furnas. The two focused on Cornell's ambitious project and discussed the way the university plans to utilize collaborative scholarships, science, innovation, and entrepreneurialism to advance climate solutions in this decisive decade for climate action.
Following, a discussion was held about how universities, particularly Cornell, can mobilize support for climate action, with input from leading professionals in multiple sectors. Jill provided insight regarding cities and the built environment, sharing KPF's approach to prioritizing sustainability and resiliency throughout every phase of a project's development. Jill also pulled from her work on the New York City Climate Advisory Board, to which she was appointed in 2019. In the role, she advised city leaders on achieving carbon neutrality by 2050 through Local Law 97, an unprecedented commitment to increase the sustainability of buildings and reduce greenhouse gas emissions.
Jill was joined by Bruce Baily, former Senior Advisor and Program Manager for Smart Buildings and Underwriters Laboratories, who shared an energy-related focus, and Ann Bartuska, Senior Advisor at Resources for the Future, an expert in food and agriculture.
The panel took place on April 28th at the Cornell Atkinson Center for Sustainability, beginning at 10:45 AM.
Earlier this month, Jill presented the Civic Perspective at The Architect's Newspaper's Façades+ New York symposium where she also discussed Local Law 97.