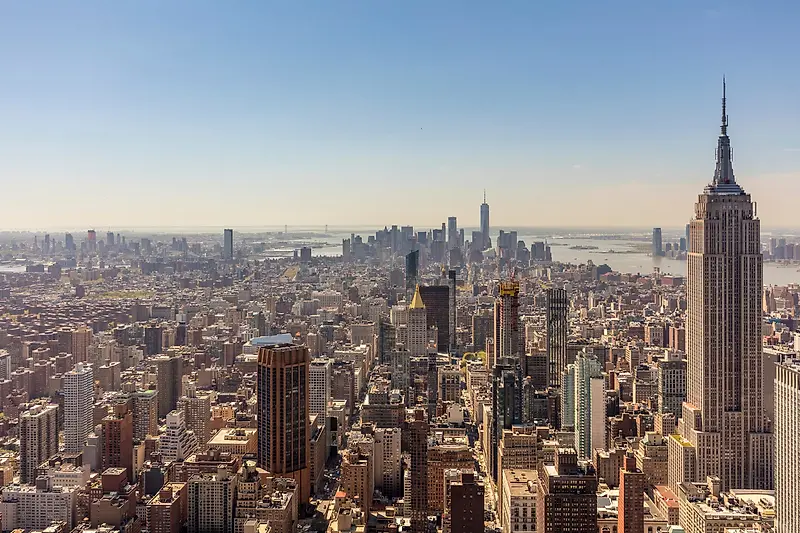 Jill Lerner Discusses Local Law 97 on CREW New York Panel
On May 12, the KPF Principal and other industry leaders joined a conversation about "Local Law 97 and What it Means for Commercial Real Estate."
As part of the New York City Climate Mobilization Act, the city passed Local Law 97 which tracks and penalizes buildings based on carbon emissions. Speakers identified how it impacts existing and new buildings in New York City and the new way the commercial real estate industry must examine their assets and new construction going forward. Lerner joined panelists Molly Dee of Jaros, Baum & Bolles, Emily Durand of Sanska, and Elizabeth Kelly of the NYC Mayor's Office for the discussion moderated by Amanda Miller of Hoffmann Architects.
Jill Lerner is a member of the Climate Advisory Board enacted by Local Law 97. The Board, comprised of architects, engineers, property owners, representatives from the business sector and public utilities, environmental justice advocates, and tenant advocates, will provide advice and recommendations in order to optimize implementation and realize reductions in emissions from buildings. Chaired by the DOB's Chief Sustainability Officer, the Advisory Board will also prepare and submit periodic reports on the results of implementation once the law is fully in effect.
Read about KPF's commitment to sustainable design here, and for more information about the event, please click here.