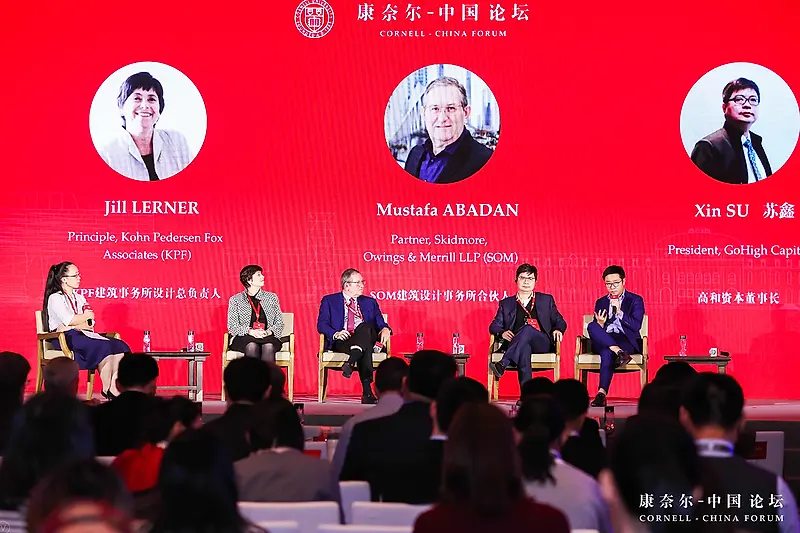 Jill Lerner Participates in Cornell-China Forum
The KPF Principal participated in the panel "Design for Future Living" at the Cornell China Center's inaugural forum in Beijing.
Lerner spoke alongside experts in the tech and real estate sectors, including Qing Wei, CTO of Microsoft China; Mustafa Abadan, Design Partner at SOM; Xin Su, President of GoHigh Capital; and Randy Wan, Founder and CEO of InDeco. The panelists discussed the creation of smart cities, urban renewal in China, and tech entrepreneurship in an open dialogue about enhancing the quality and impact of collaborative research in today's world.
The event showcased Cornell's foundation in interdisciplinary research and education, and the university's deep-rooted commitment to developing knowledge that benefits humanity.
Learn more about the Cornell-China Forum here.