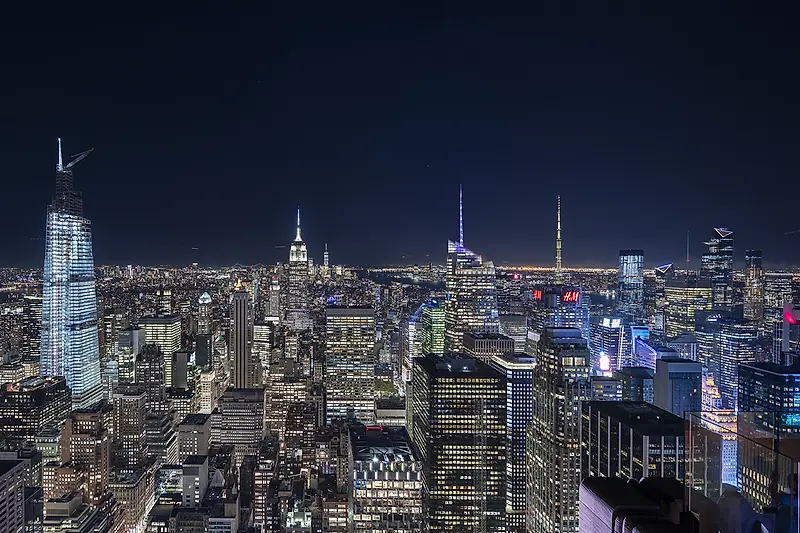 Jill Lerner Appointed to NYC Climate Advisory Board
Mayor de Blasio and City Council Speaker Johnson announced the sixteen appointees ahead of the board's first meeting in late December.
The Climate Advisory Board was enacted by Local Law 97, one of the most ambitious plans for reducing emissions in New York City. A joint effort between Mayor Bill de Blasio, City Council Speaker Corey Johnson, and the Department of Buildings, the new law seeks to make NYC a global leader in the fight against climate change and pledges that the city will be carbon neutral by 2050.
"The architectural community, and KPF in particular, has long been a champion of more sustainable cities," said Lerner. "Local Law 97 will accelerate our own city's ability to achieve carbon neutrality, and will greatly impact how new buildings are designed and how existing buildings are retrofitted. I am honored to serve on the Advisory Board for this critical issue, contributing the perspective of a design practice that understands and appreciates how the built environment impacts our wellbeing and our planet."
The Board, comprised of architects, engineers, property owners, representatives from the business sector and public utilities, environmental justice advocates, and tenant advocates, will provide advice and recommendations in order to optimize implementation and realize reductions in emissions from buildings. Chaired by the DOB's Chief Sustainability Officer, the Advisory Board will also prepare and submit periodic reports on the results of implementation once the law is fully in effect.
"With New York City's Green New Deal, we are leading in the fight against global warming. These appointees to the Climate Advisory Board will ensure we are realizing our goal of reducing building emissions and making New York City carbon neutral by 2050," said Mayor Bill de Blasio.
"Progressive cities like ours must lead the way on climate change, and that's exactly what this Council did with Local Law 97. The Council is proud of its appointees to the Climate Advisory Board and looks forward to working with them and with the administration's appointees to continue the fight against climate change," said City Council Speaker Corey Johnson.
Read KPF's commitment to sustainable design here, and learn more about the Climate Advisory Board here.
More about Local Law 97:
Local Law 97 was included in the Climate Mobilization Act (CMA), passed by the City Council in April 2019, and part of the Mayor's New York City Green New Deal. This landmark package of new and aggressive mandates reflects the urgent nature of the issue they aim to address. Other provisions of the CMA aimed at reducing emissions from buildings include establishing an Office of Sustainability within the Department, requiring most new building projects to have solar panels or a green roof covering 100% of unoccupied roof space, and requiring all buildings over 25,000 square feet to post energy efficiency grade signs by mid-2020.
Review the contents here.