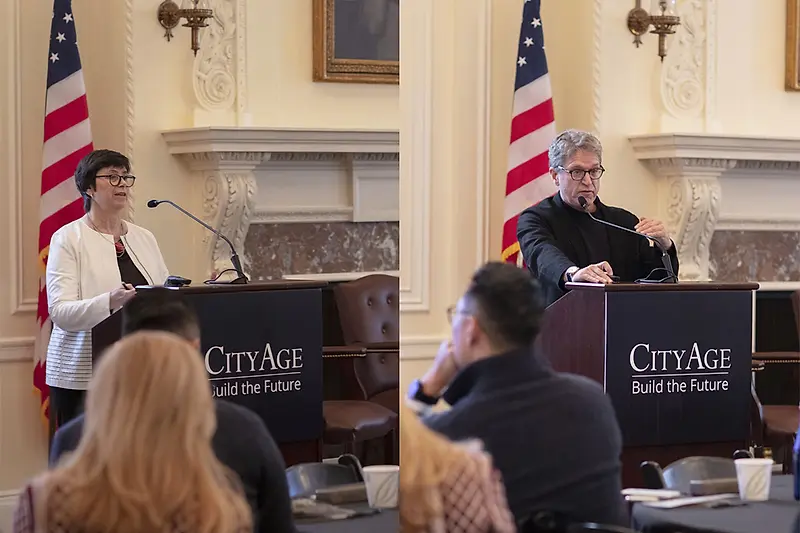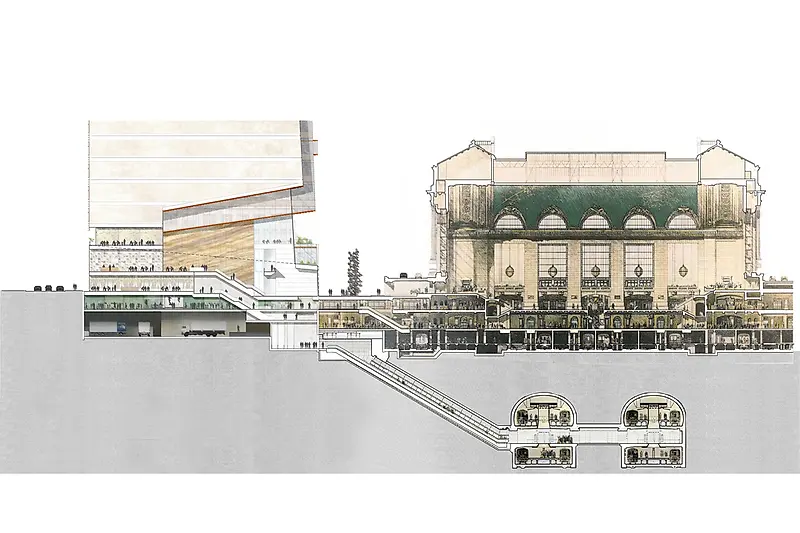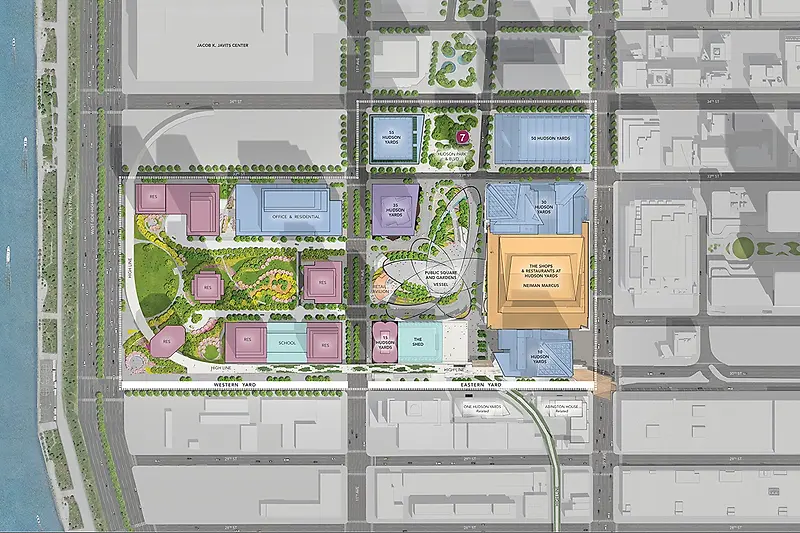 Jill Lerner and James von Klemperer Present at CityAge New York
On January 31st, KPF Principals James von Klemperer and Jill Lerner discussed the power of architectural design solutions and public/private collaboration when addressing urban infrastructure concerns.
Lerner drew from her extensive experience leading projects in both the public and private sectors in New York City, including KPF's Port Authority Bus Terminal Master Plan and the study to relocate Madison Square Garden in association with the Municipal Arts Society, where she is the Chair of the Planning Committee.
Citing KPF's recent work at Hudson Yards, One Vanderbilt, and other transit-connected projects around the world, von Klemperer discussed how smart urban design can marry public and private interests to solve the issues of rapidly densifying city corridors and that, with publicly accessible tools like those built by KPFui, stakeholders can work together to find viable solutions.
The CityAge: Build the Future conference focused on how to prepare New York for a more populated, dense future, with speakers from the MTA, NYCEDC, Regional Plan Association, Bjarke Ingels Group, Grimshaw Architects, and more. CityAge has hosted over 40 conferences since its founding in 2012, with the mission of bringing people together to solve the problems of today and facilitate human possibility for tomorrow. To learn more about CityAge and future conferences, click here.