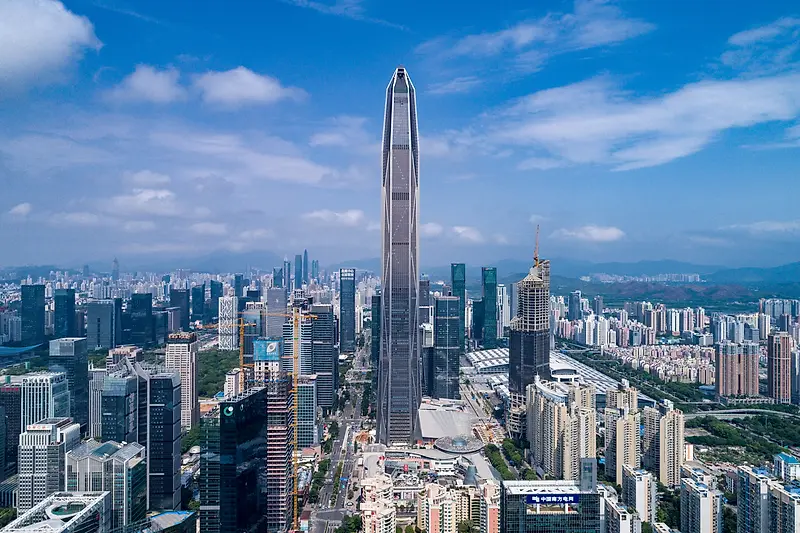 James von Klemperer Speaks to Fast Company on Building Height Limits in China
Given the firm's extensive supertall portfolio in the region, the KPF President was invited to speak with Nate Berg on the urban, economic, and aesthetic reasoning and impacts of the new restrictions.
Over the last 15 years, China has amassed half of the top 20 tallest buildings, including KPF-designed Ping An Finance Centre, CITIC Tower, and Shanghai World Financial Center. China recently prohibited the construction of new buildings over 500 meters, with additional limitations on buildings over 250 meters, expanding on the 2016 declaration by the national government that "odd-shaped" buildings would no longer be approved for development. James von Klemperer spoke with Fast Company's Nate Berg on the topic, noting that the results will mean that only a handful of buildings will not be built. He said, "[Supertalls] are a special, rarified building type and they do not belong everywhere for a number of reasons." Towers over a certain height also come with economic and construction challenges and limitations – "building tall for the sake of building tall often doesn't make sense," writes Berg.
With KPF's work in China spanning more than three decades, von Klemperer explained the new laws were a natural response to evolving and maturing cities. Like a chessboard where only a few pieces rise above the rest, von Klemperer said, "In China, we've gotten to the point now where the major cities have their kings and queens."
Read the full article from Fast Companyhere.