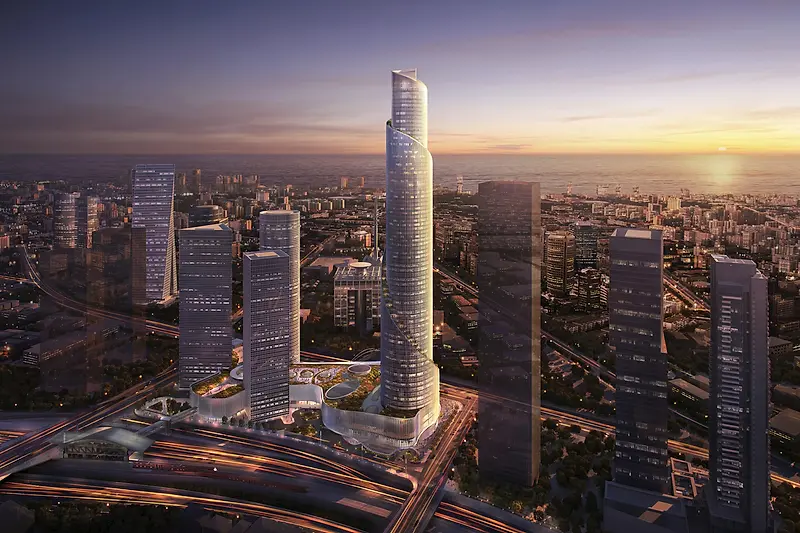 James von Klemperer Shares Inspiration behind Tel Aviv's Azrieli Tower
The Israeli publication Calcalist published an exclusive interview with the KPF President and Design Principal, emphasizing the significance of the future tower on the skyline and KPF's legacy in the region.
"The scale of the building is seemingly infinite," states von Klemperer. "Because of the scale and location of this project, we knew it would assume great importance to Tel Aviv, serving as a centerpiece for the whole city." As told to writer Roni Dori, Von Klemperer goes on to explain that he sees the project as a tribute to his longtime colleague, former KPF President Paul Katz, who passed away suddenly in 2014 and catalyzed KPF's aspirations in Israel.
Azrieli Tower will be the tallest tower in Tel Aviv once completed. The fourth tower and the new centerpiece of Tel Aviv's renowned Azrieli Center, this 340-meter skyscraper will provide 360-degree views of the city and its surroundings, from its historic neighborhoods to the Mediterranean Sea to Jerusalem on a clear day.
To read the interview in English via CTech, click here. To read the full piece in Hebrew from Calcalist, click here.