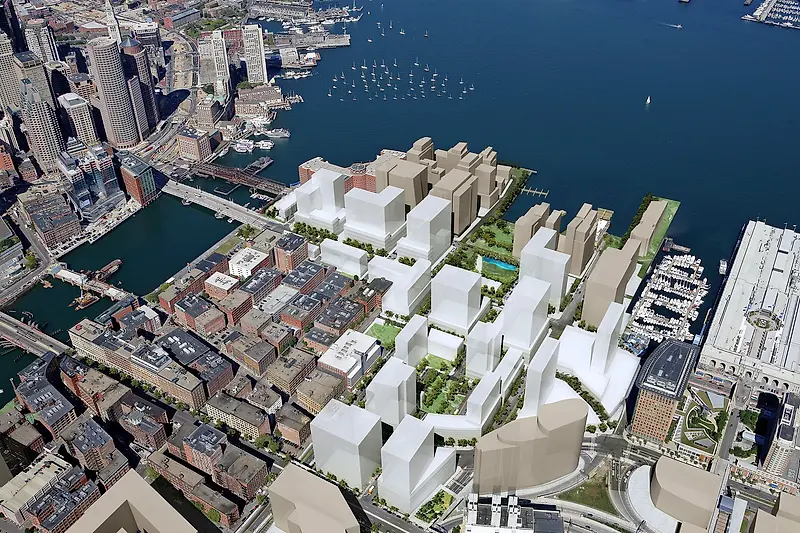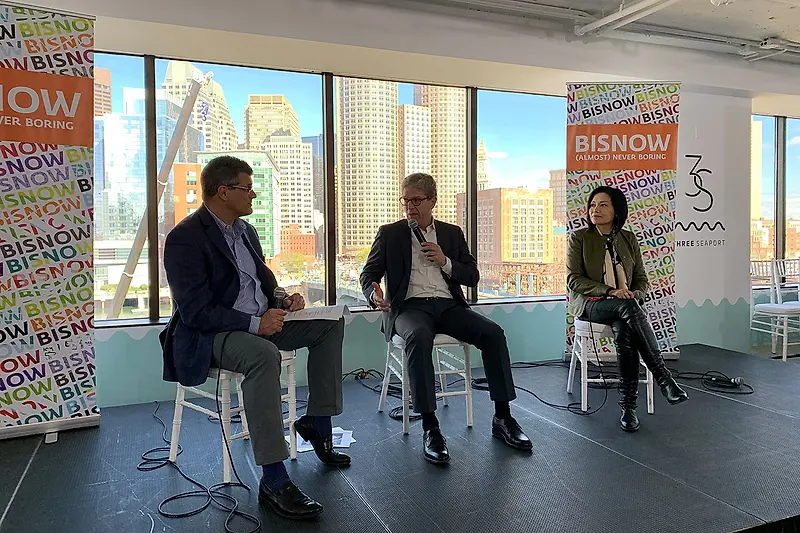 James von Klemperer Presents at Bisnow's Boston Seaport Annual Conference
The KPF President recently shared his perspective as the Design Principal of both the Seaport Square Innovation District's master plan and the EchelonSeaport project, which is currently under construction in the area.
Von Klemperer was joined on the panel "Life in the Seaport: Multifamily and Mixed-Use" by Cottonwood Group's Tinchuck Ng and Berkshire Residential Investments' Brian Murdy, who moderated the discussion. Drawing from his experience dating back to the initial master plan kick off in 2006, von Klemperer noted the success of the district, which links separate clusters of diverse activity and architectural character between the city's historic waterfront and its contemporary landmarks. Echelon Seaport, developed with Cotttonwood Group, will anchor the area with its central, public piazza surrounded by three mixed-use residential and retail towers. Ng and von Klemperer discussed the project's commitment to creating a vibrant destination for the city of Boston, with flexible, year-round programming for the public.
In addition to KPF, Cottonwood Group, and Berkshire Residential Investments, the Boston Seaport Annual Conference featured speakers and attendees from Boston Global Investors, Brookfield Properties, The Davis Companies, WS Development, and more, in discussions about the mixed-use neighborhood's continued growth and innovation on the city's historic waterfront. Split into three panels that focused on living, working, and playing in the Seaport, the day's programming revisited the past decade of development that has seen luxury high-rises, new condos, and hotels emerge alongside thoughtful parks and public spaces.
For more information about Bisnow and the Boston Seaport Annual Conference, please click here.