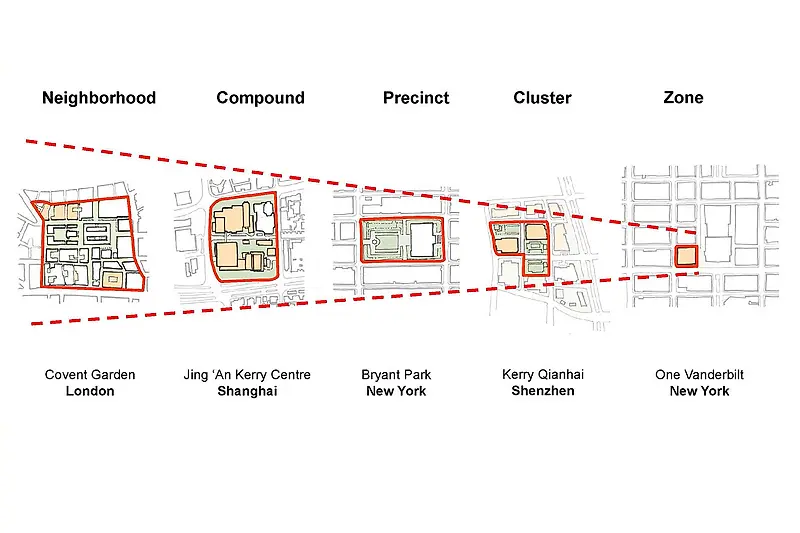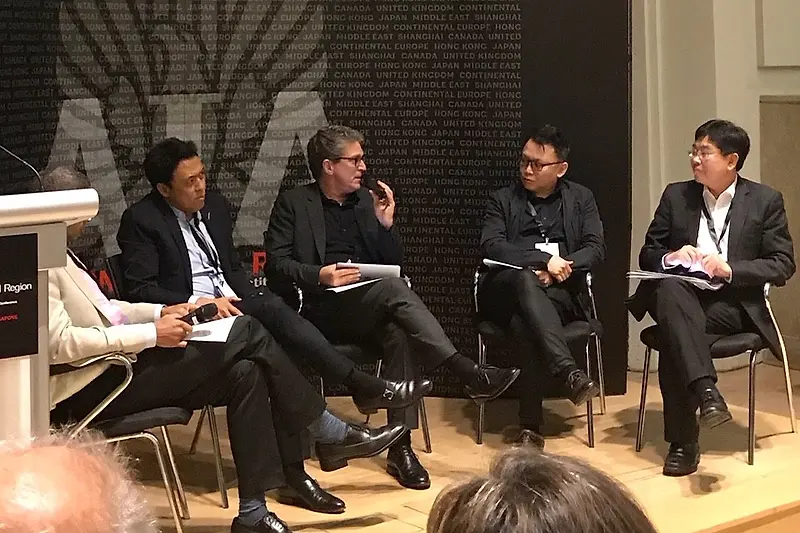 James von Klemperer Keynotes AIA International Conference in Singapore
At Convergence: Crossroad in Singapore, the AIA International Region's 4th annual conference, the KPF President and Design Principal outlined the challenges and advantages of making neighborhoods from the viewpoint of a global practice.
When the scale and scope of an architectural commission extends beyond the individual building or cluster of buildings to encompass a whole neighborhood, designers must consider placemaking, coordinating patterns of mixed use, and achieving a balance of public and private space. The keynote emphasized that when undertaken by a global design practice like KPF, neighborhood-making also begs questions of how the local character of urban fabric is understood and interpreted.
von Klemperer addressed these questions citing five positive examples of placemaking around the world – London's Covent Garden, Shanghai's Jing An Kerry Centre, Bryant Park in Midtown Manhattan, Shenzhen's Kerry Qianhai, and One Vanderbilt in New York City. By leaning on a well-organized global team that understands the sensitivities required to design for each context, these challenges can become a source of inspiration that creates a richer and more sensitive design.
To learn more about the AIA International Region, please click here.