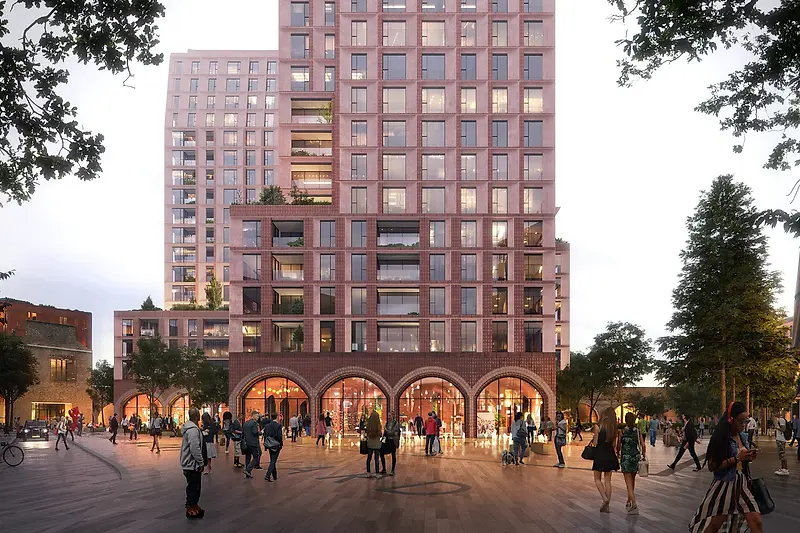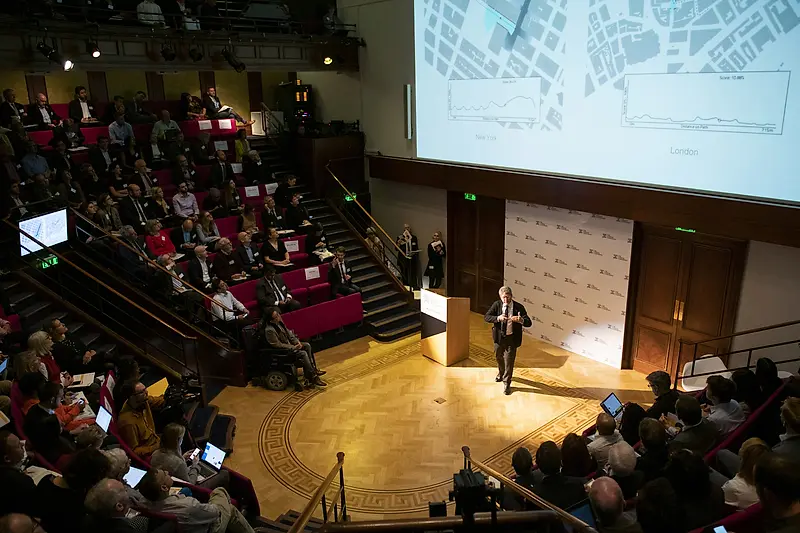 James von Klemperer Discusses the Power of Data to Improve Urban Design at The London Conference
With London's Mayoral election on the horizon, the conference looked at the most pressing issues facing London today. KPF President and Design Principal, James von Klemperer, joined a roster of speakers that included Sadiq Khan, Mayor of London; Mayoral candidates; and industry experts such as Marissa Largo, Planning Commissioner for NYC.
"We tend to think of London as a city of 'places' and New York as a 'marketplace'," explained Jamie. His quick-fire presentation outlined how differing planning approaches – prescriptive zoning in New York and a discretionary review policy in London – have shaped the two cities.
Using One Vanderbilt as an example of how data can be used as a precision tool, Jamie described how the building has been informed by measuring the effect of different design solutions: looking beyond the shape of a building to the impact it has on the street or for the people who use it, a move towards performance-based zoning.
In London, data and research have helped shape projects in Covent Garden and Bermondsey. Working with Capco in Covent Garden, new pedestrian routes have been opened up to increase permeability and opportunities identified for small interventions with a big impact. Whereas in Bermondsey, analysis of daylight, public space, permeability and affordability has helped to identify the optimum building typologies required to increase density.
In closing, Jamie talked of the need to reach across the Atlantic to share knowledge and practices to make both cities better places.
More information about The London Conference 2019, organised by politically-independent think tank Centre for London, can be found here.