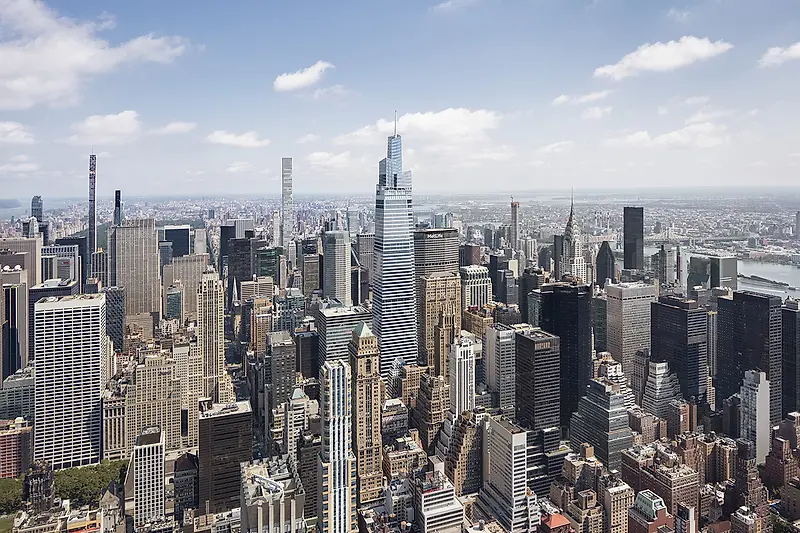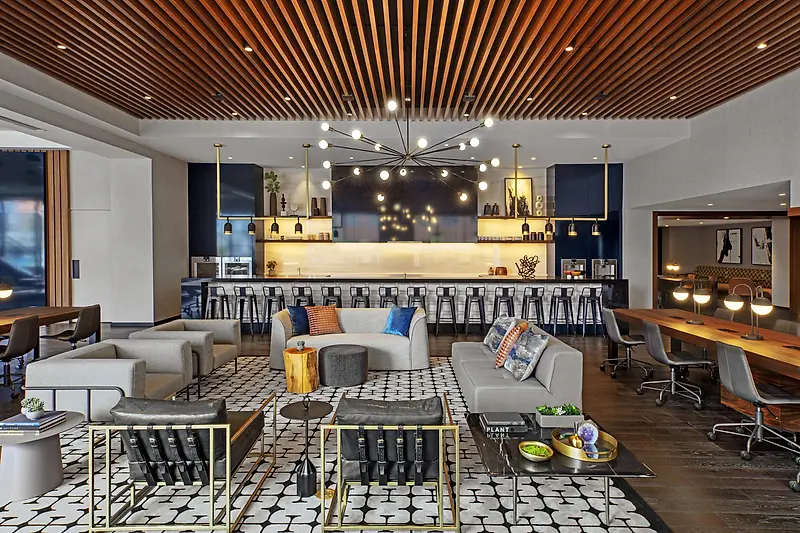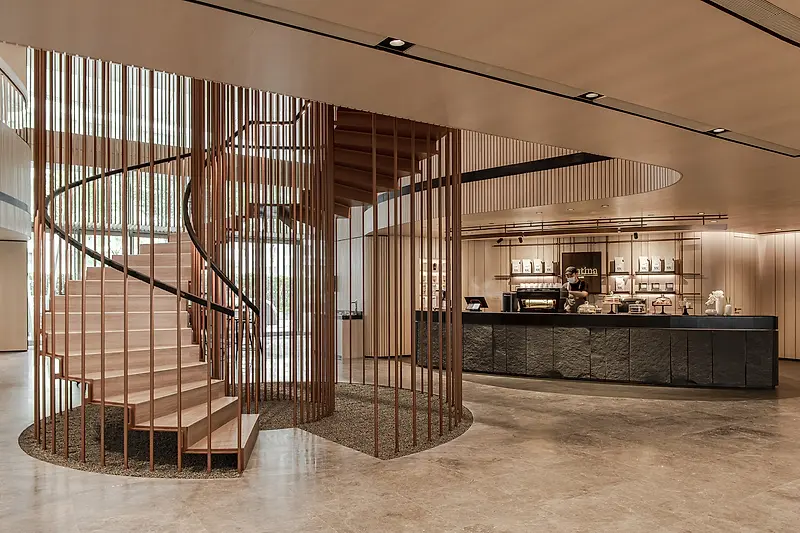 Interior Design Magazine Recognizes One Vanderbilt as This Year's Iconic Project
Midtown Manhattan's tallest office building, One Vanderbilt brings new energy to the Grand Central District with top-of-the-line, wellness-oriented office space and a 14,000-square-foot pedestrian plaza, all directly accessible from Grand Central Terminal.
The tower retains its own aesthetic identity while communicating closely with Midtown's other icons, the Chrysler Building and the Empire State Building, through a tapered design. As a reference to neighboring Grand Central, One Vanderbilt's design features a similar terra cotta style for the façade spandrels and lobby ceiling. Rising to the full height of the building, the exterior panels are shaped as gentle scoops and rendered in a luminescent pearl tone. The lobby also introduces a dynamic art installation consisting of 540 bronze pieces suspended at a diagonal.
By improving area infrastructure and opening new pathways for the public, One Vanderbilt reduces commuter congestion and will fully support the East Side Access project, which extends Long Island Railroad (LIRR) service to Grand Central late next year. One Vanderbilt has excelled in the marketplace, despite the difficulties presented by the pandemic, by prioritizing the tenant experience with enhanced health and wellness features, a large amenity floor and outdoor terrace, convenient access to metro and regional transit lines, and a biophilic restaurant by chef Daniel Boulud.
In addition to its recognition as this year's "Iconic Project", One Vanderbilt received honorable mention in the "Shining Moment" category. This recognition follows One Vanderbilt's recent Urban Land Institute (ULI) Awards win for Excellence in Development. Read more here.
KPF also received honorable mention in the Domestic Residential Lobby + Amenity Space category for The Alyx at EchelonSeaport, a mixed-use development in Boston's Seaport Square. EchelonSeaport combines residential and commercial space to create a vibrant neighborhood with year-round public programming, anchored by two mixed-income towers. The interior design of The Alyx is by Jeffrey Beers International.
KPF-designed YTL Headquarters was selected for best Commercial Lobby + Amenity Space, for its interiors by Ministry of Design.
Learn more about the Interior Design Best of Year Awards and see all the winners here.