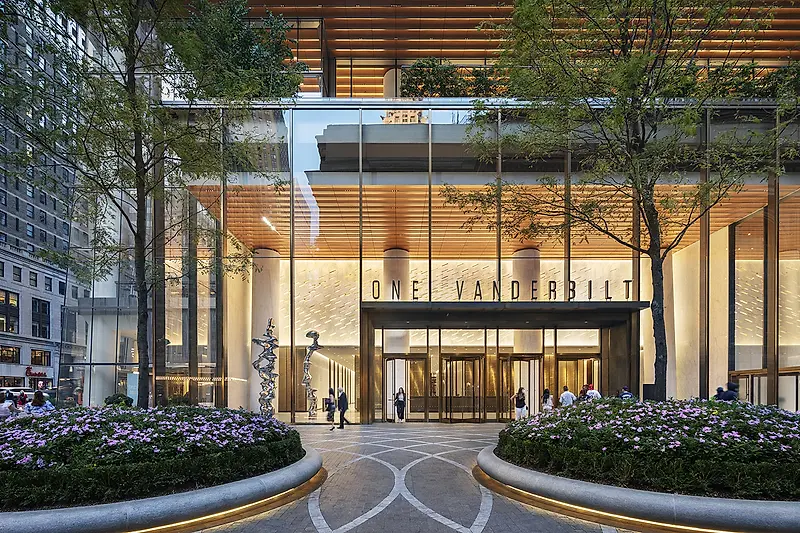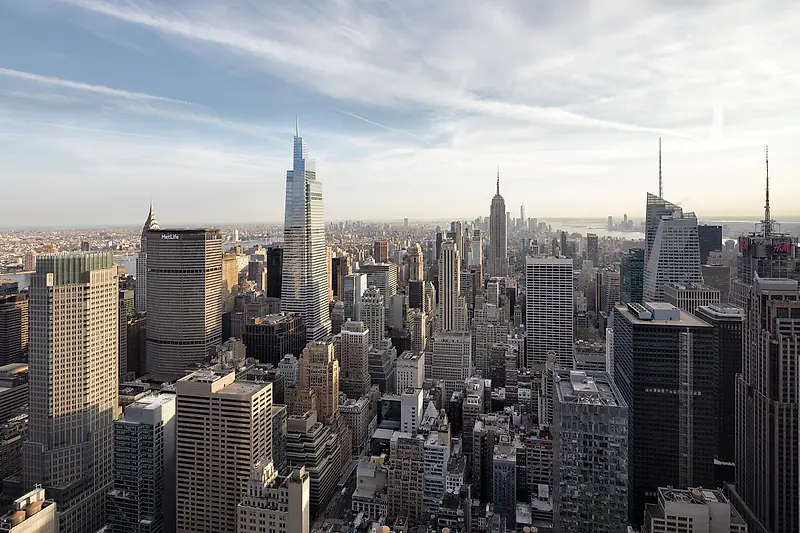 Interior Design Magazine Praises One Vanderbilt
As part of the publication's Best of Year Award coverage, the article highlights the design's respect for neighboring Grand Central Terminal, while expressing uniqueness in the lobby's interior design.
Writer Jane Margolies celebrates the project's design moves, noting that "[KPF] pulled off the trick of negotiating the relationship between its contemporary One Vanderbilt and the beaux arts train station dating to the early 1900s." Midtown Manhattan's tallest office building, One Vanderbilt brings new energy to the Grand Central District with top-of-the-line, wellness-oriented office space and a 14,000-square-foot pedestrian plaza, all directly accessible from the neighboring train station. The tower retains its own aesthetic identity while communicating closely with Midtown's other icons, the Chrysler Building and the Empire State Building, through a tapered design.
As a reference to Grand Central, One Vanderbilt's design features a similar terra cotta style for the façade spandrels, soffits, and lobby ceiling. The lobby also introduces a dynamic art installation consisting of 540 bronze pieces suspended at a diagonal that, according to Interior Design, fits "right in with its neighbor." In the article, KPF President and Design Principal James von Klemperer describes why the piece is so engaging: "It reflects light and enriches the lobby—and the plaza beyond—with a dynamic sense of free-floating movement."
Read the full article here.