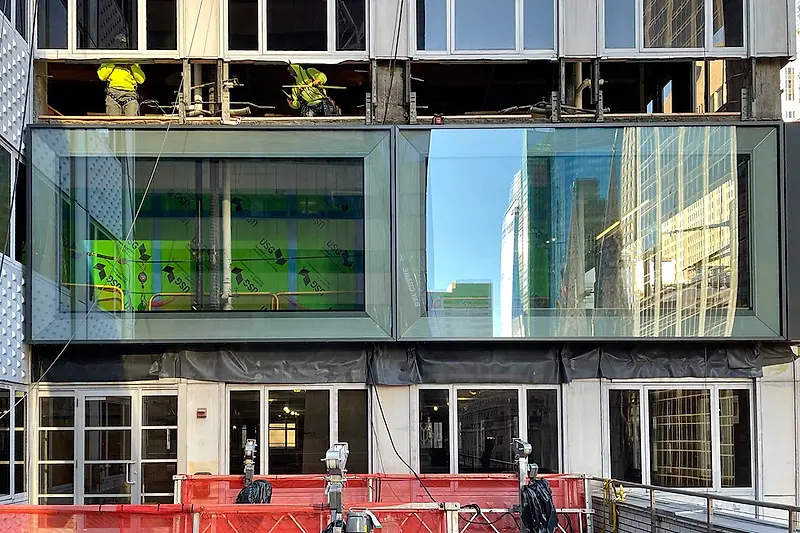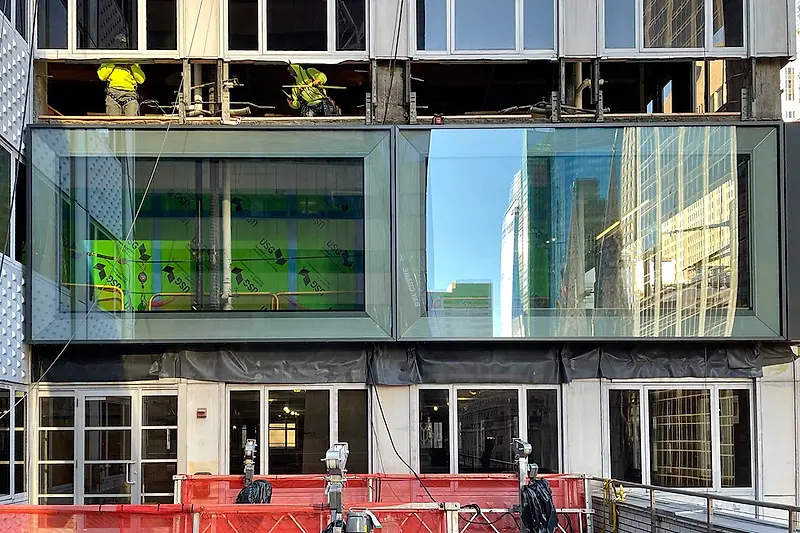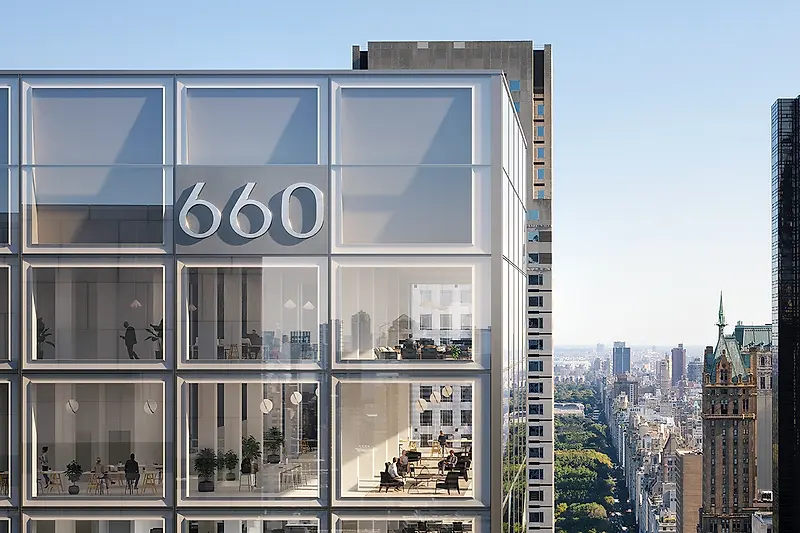 Installation Progresses on 660 Fifth Avenue Glass Curtain Wall
New images released by YIMBY reveal the dramatic transformation of the KPF-renovated office building in Midtown Manhattan.
The renovation project modernizes a previous aluminum cladding with a state-of-the-art glass façade that maximizes occupant comfort and reduces energy consumption. The office spaces will have floor-to-ceiling windows, tripling the window area of the prior structure. At the base, a reconstructed lobby will heighten the ceilings and include retail space. New terraces will be added at multiple levels on three sides, including a prominent setback overlooking Fifth Avenue. The article provides detailed images of the project's progress, including the addition of the glass façade on the lower floors. 660 Fifth Ave is scheduled to complete in 2022.
Read the full article on YIMBY here.