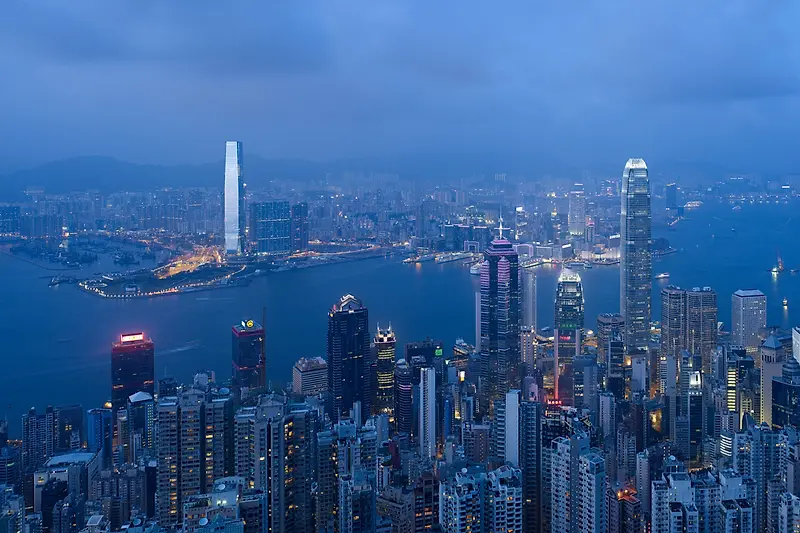 International Commerce Centre Receives CTBUH 10 Year Award of Excellence
Announced earlier this month, KPF's tower has been recognized for its proven success with energy and carbon emissions reduction strategies.
KPF's 118-story International Commerce Centre accommodates offices, a 360-degree observation deck, and The Ritz-Carlton Hong Kong. The tower is the centerpiece of the Union Square reclamation project, an urban center with office, retail, hotel and recreation spaces, as well as a new transportation hub, Kowloon Station, which connects to Central, Hong Kong, the International Airport and mainland China via a network of high-speed rail, subway, buses, and ferry terminals.
From the CTBUH: "A pioneer in energy-saving measures in tall buildings from its earliest days, the International Commerce Centre in the heart of Hong Kong houses some of the most prominent financial institutions in the world within its striking shingled exterior, which splays out at the tower's base, creating a three-sided canopy and a light-filled atrium to the north. Among other measures, the supertall has a low-emission curtain wall, natural lighting of the atrium, double-decker elevators that deactivate during low-use periods—all of which helped it reduce its CO2 emissions by millions of kilograms as compared to similar buildings."
The CTBUH's 10 Year Award recognizes proven value and performance over a period of time. This award gives an opportunity to reflect on buildings that have been completed and operational for a decade, and acknowledge those projects that have performed successfully.
To learn more about this CTBUH awards program, please click here.